With her debut as Sansa Stark on the hit HBO series Game Of Thrones back in 2011, British actress Sophie Turner immediately became one of television's most popular faces. The young actress, who took up the role at the age of 15, has gone on to become one of the show's most discussed personalities.
Notably, because her character continues to evolve and has many fans believing that she could make a worthy contender for the Iron Throne.
Sophie also made an impact in Hollywood with her role as the younger Jean Grey in the latest X-Men films. Since then, the Northampton-born actress has bagged a series of big-studio projects, including Alone – a Matthew Coppola film about a teenage girl who befriends a war veteran suffering from PTSD. The film also features Michael Kassen, Ivana Milicevic and Ray Liotta.
Huntsville, another project in which she has been cast, revolves around a high school student who gets into a questionable relationship with an older man (Dylan McDermott). Both films are expected to release later this year.
On the occasion of her 21st birthday on 21 February, IBTimes UK has listed some lesser-known facts about the actress.
Sophie Turner started acting at the age of three
Although Turner was born in Northampton, she moved to Warwickshire County when she was two. At the age of three, she was already part of a local theatre group called the Playbox Theatre Company.
Sophie Turner is a natural blonde
Turner is a natural blonde, but was required to dye her hair red for the role of Sansa Stark on the HBO fantasy series. "People are super-disappointed when they find out I'm naturally blonde. I get tweets like, 'Ugh, I heard Sophie's really a blonde and not a redhead.' I'm like, 'Sorry to disappoint! I can't help the hair I was born with'," she had previously said in an interview.
Sophie Turner is a fan of rap music and has featured in a comedic rap video
The birthday girl had previously boasted about knowing the lyrics of all songs of Eminem's Curtain Call: The Hits album. "I heard his music for the first time when I was eight, and I would challenge myself to go home after school and come back the next morning knowing a different verse. Because let's be honest, what's more important: science or rap music?" Turner joked.
The actress has also featured in a hilarious rap track Game Of Moans by Matt Edmondson in which she complains about things that get on one's nerves.
Is Sophie Turner dating?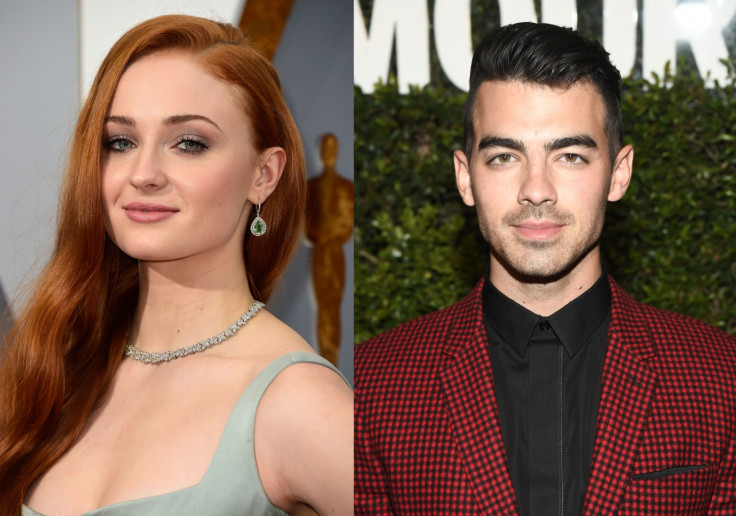 Sophie has been linked with DNCE frontman Joe Jonas, and the two have been spotted together on numerous occasions, most recently, taking a Valentine's Day hike in California. In January, the actress even posted a photo of her rumoured boyfriend on Instagram.
Sophie Turner had a twin
Sophie had a twin sibling, but the baby died before birth. "My mum had a miscarriage - my twin died and I lived. That definitely affected me in terms of I always felt as though... something was missing," she told Britain's You magazine.
Sophie Turner adopted the dog who played her direwolf Lady in Game of Thrones
Sophie was so fond of the Mahlek Northern Inuit dog, who played Sansa Stark's direwolf Lady, that after the animal was killed on the show, the actress' family decided to adopt it. "Growing up I always wanted a dog, but my parents never wanted one. We kind of fell in love with my character's dire wolf, Lady, on set," she said.