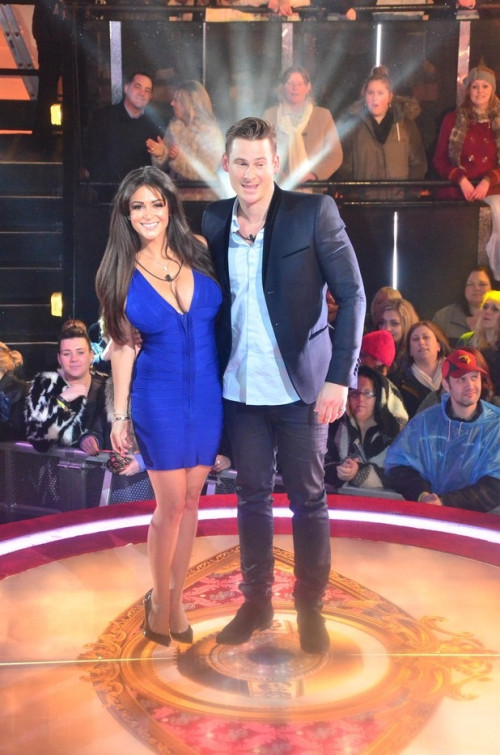 Lee Ryan and Casey Batchelor appear to have taken their romance to the next level.
The Celebrity Big Brother love tryst that has kept audiences captivated has taken on a new turn, as the Blue singer has been getting cosy with the glamour model again.
Ryan previously dropped the British lads mags star after professing his affections for US actress Jasmine Waltz, even suggesting at one point that he could marry her.
Since her eviction he has been seen getting closer to Batchelor again, even though the29-year-old had vowed to stay away from the lothario after the way he had treated her before.
The pair were seen huddling under the covers together and emerged from the toilets together, after Ryan was overheard saying "You're killing me."
The PDA's have prompted the other housemates to comment about their relationship.
Luisa Zissman told them they should take their romance to the next level, shouting: "You two need to f**k it out! Smash it!"
"The sexual tension in the air," said Dappy. "What the hell is wrong with you? You might as well take the frustration out!"
Batchelor continued to deny the relationship saying "It's not like that Dappy, we're just friends."
In a discussion with Jim Davidson, as part of a task, the comedian told Ryan: "She's in love with you. She says she's never been happier than this."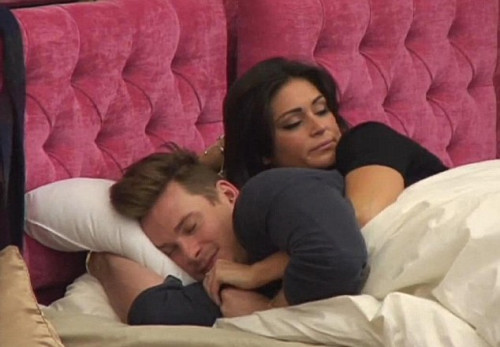 During another tete-a- tete while in bed together, Batchelor confessed that it was difficult for her to watch him pair up with Waltz in front of her.
"It really broke my heart. I was crying," she said. "All that affection suddenly stopped and went to someone else right in front of me.
"It would still hurt me if you were to get with Jasmine after everything that's gone on," she added. "You know I like you so I don't need to say anything. We clicked straight away. I feel like I'm embarrassing myself on TV," she admitted
Ryan revealed that he doesn't think he would get back with Waltz. "Nah, not know, it's different. When we were in the diary room I thought 'where's Casey?' We didn't have that banter that you and I have."
Recently evicted Linda Nolan commented on the ongoing love triangle saying that the Blue singer may live to regret his behaviour.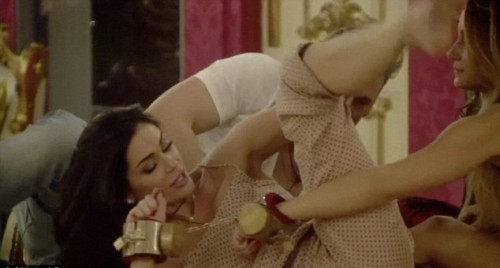 "I think he has lost his marbles in the house. When he sees what his been doing he's going to say 'What didn't anyone stop me? He never jumped on me, the bastard," she joked, adding, "When he comes out it wouldn't surprise me if Jasmine slaps him."
Speaking on Big Brother's Bit on the Psych, host Rylan Clarke seemed to hint that Waltz may be sent back into the house to stir things up again.
"She might be slapping him right now," he said.
It was later revealed that Ryan's Blue band mates entered the house and sang a rendition of the groups hit song One Love.
Shortly after, Waltz re-entered the house to lambast both Batchelor and Ryan, leaving the glamour model in tears as the singer attempted to defend himself.
The sensational stand off will be broadcast in tomorrow's (26 January) Celebrity Big Brother.
Watch Celebrity Big Brother every night on Channel 5 at 9pm.