Celebrity Big Brother 2016: Stephanie and Gemma kiss and make-up as Angie threatens to quit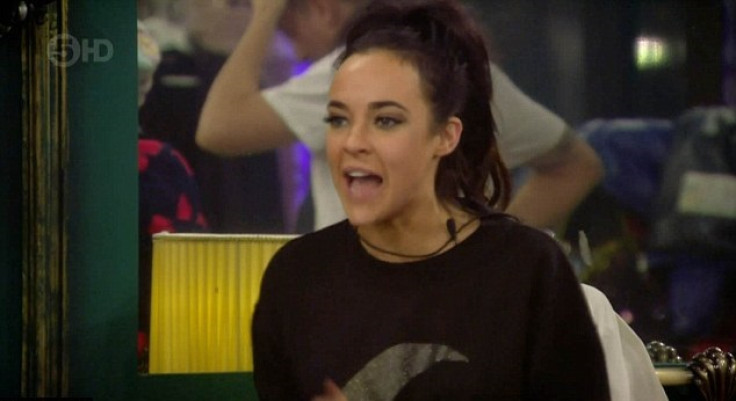 There seems to be no end to the ongoing drama and discord on Celebrity Big Brother. Following her aggressive rant at Gemma Collins yesterday, in which she threatened to punch the TOWIE star, Stephanie resurfaced after being banished to a separate part of the Big Brother house.
As soon as the two came face-to-face over breakfast, the bickering began again with the ex-Hollyoaks actress insisting that she have her say. Describing Gemma as a bully she said: "Let me speak, then you can speak. Yes I am messy, yes me and Jez are really close, yes I've been through a lot. You are not going to bully me Gemma! My own mother wouldn't speak to me like that." Keeping her composure Gemma asked her to be quiet adding: "You don't bother me in the slightest."
Jeremy who was at the centre of the argument between the two women, led Stephanie out of the kitchen, after warning her that she was winding the TOWIE star up. Stephanie, who was in a relationship with model Sam Reece before entering the house, has been getting cosy with Jeremy. Confronted by Scotty T and Christopher Malone about the nature of their romance, he confessed they had kissed "the other night under the sheets".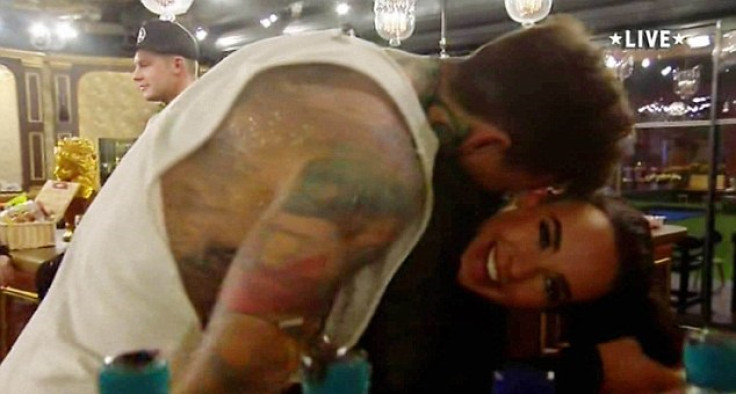 The revelation's prompted fellow housemates Gemma Collins and Danniella Westbrook to question Stephanie on her growing closeness with Jeremy, despite having a boyfriend on the outside. Ex-EastEnders star Danniella said: "It's not fair on him [Jeremy] and it definitely ain't fair on the other fella." Gemma told Stephanie: "t's so wrong what you're doing, you've got a boyfriend. 'I think you're acting like an absolute disgrace."
The intervention sparked a huge row between the pair with Stephanie launching into a defensive rant. "Gem, who the f*** are you trying to speak to me like that? Your attitude stinks, you're a diva and that's why no one's ever liked you." Putting the boot in she added: ""Who are ya? You're off TOWIE. What's your talent? Nothing."
The row seemed to be enough to prompt Jeremy to call time on the blossoming relationship. On Sunday night's episode, the 23-year-old told her: "I'm not a dog ... it's too much, why are you doing it to me for?"
Speaking in the Diary Room later, Stephanie launched into a foul-mouthed tirade at Gemma, threatening to punch her. "If you let me back in that house I'm gonna end up doing something I regret," she told Big Brother. "Either if that's punching Gemma Collins in the face which she deserves. She's a f***ing diva, big lion headed c*** who's an absolute k*** and people that do like her need to give their head a wobble because she's disgusting."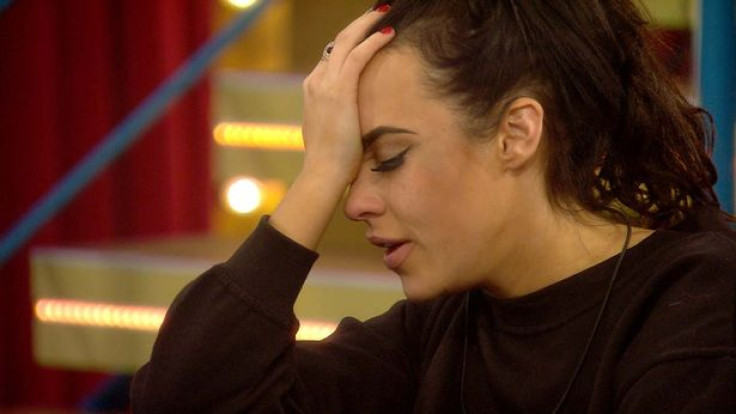 While Big Brother issued an official warning to Stephanie, she was not done quite yet and took up her beef with Gemma the first chance she could. However, with the housemates being disturbed during the night by Gemma, who threw a hissy fit after insisting she had seen a ghost, sleep deprivation seemed to rob them all of the energy for another brawl.
The pair surprisingly kissed and made up in a corner of the garden, as Gemma defended her comments, stating that she wasn't the only person who had questioned Stephanie's conduct in the house. "You made it personal, but when you watch this back, you'll know I wasn't the only one saying that," she explained.
Defending herself against accusations of bullying she added: "Yes I'm a bit of a diva, I'm far from perfect, but there's no nastiness in me. I'm not a bully."
After an apology from Stephanie all seemed quiet but it wasn't long before another housemate fell into a rage. Angie Bowie launched into an almighty rant due to the lights being kept on in the house. "Give me my s*** and let me out of here now," she demanded as she squared up to Big Brother in the Diary Room.
It's the second time Angie has threatened to leave the house, having been worn down by the arguing and the effects of sleep deprivation. And while she was previously persuaded by Big Brother to stay, this time it looks like she is ready to walk.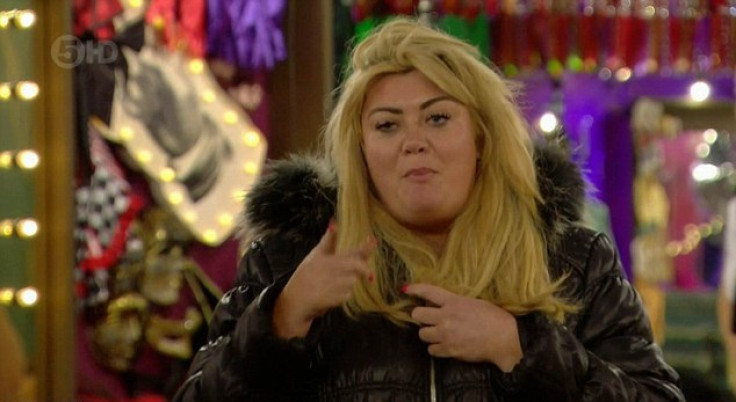 The housemates seem to be dropping like flies as the tension from constant confrontations becomes too much to bear. Ex-Eastenders actor Jonathan Partridge was reduced to tears by the pressure. "This is not like me," he said as he sobbed in the diary room. "I'm not one to cry so easily."
Gemma Collins too, despite trying to put a brave face on things had a cry in Big Brother's shoulder. "I'm doing brilliantly, loving it," before conceding it was all too much. "There's nowhere to have five minutes on your own. I don't appreciate personal comments, it's too much. That girl (Stephanie) said too much to me it was a joke. I'm strong enough to stand up and say whatever everybody else is saying behind everybody's back. I took the wrap for it; it's nothing I can't cope with. I just need five minutes to collect myself ," she explained.
The house has been volatile from the start with the highly-strung celebrities unravelling before the watching audience. Daniella Westbrook was the first to crumble under the pressure following a disagreement with Angie. Angie and Tiffany were later at the centre of a misunderstanding after she was informed of the death of her ex-husband David Bowie. However, Megan McKenna has the dubious accolade of having the mother of all public meltdowns after she kicked off a dispute over mashed potato and her missing mobile phone.
While Winston McKenzie and Nancy Dell'Olio have been evicted by public vote, US reality TV star Jonathan Cheban made an early exit from the show after fearing the stress of being confined in the Big Brother house would cause him to have a heart attack. Now David Gest has become the latest housemate to quit.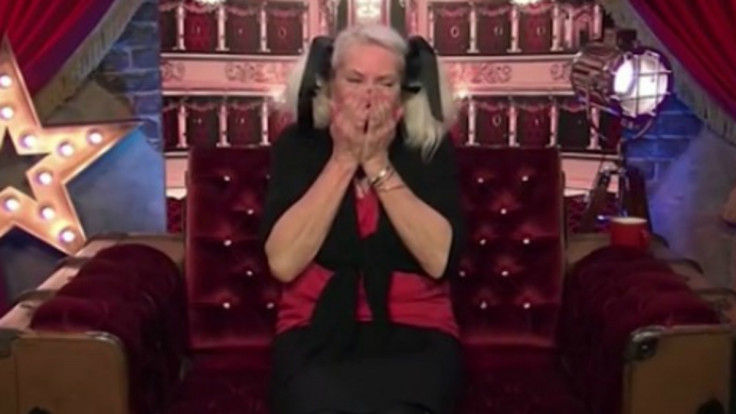 Viewers had taken to social media to comment on his lack of participation after he was excused from tasks due to medical reasons. One Channel 5 fan asked: "Is David Gest still in big brother, I swear you only see a body under a quilt". Another added: "I swear David Gest has spent more time in Big Brothers spare bedroom than he has in the actual house. #CBB"
The American television personality has spent a total of 13 days in the reality TV programme and will be the fourth person to leave in 2016, though only the second voluntarily. Celebrity Big Brother representatives confirmed his exit saying: "David Gest has decided to leave the Celebrity Big Brother House. His exit will appear in tonight's show on Channel 5 at 9pm."
A further statement on his Official Twitter profile read on his behalf: "Sorry guys but @DavidGest2016 is a bit poorly just now! When he is all fixed we will let ya know xx"
The Hollywood producer excused himself from the show after having been constantly ill. "'I've been so sick, and I'm really sad as I wish I could stay," he explained. "It's something I will never forget. I want to thank all the people that have been supporting me. 'I want to tell all the cast mates that I love them and I love this country for its support. Thank you Big Brother."
And while David Gest expressed his regret at leaving the show early, on reflection, the ones who walked may be glad they quit the Celebrity Big Brother mad-house, while they still had their sanity and a shred of self-respect intact.
Celebrity Big Brother continues on Channel 5
Well done to Gemma Collins for being so level headed with Stephanie after her childish and personal remarks about her looks and career.#CBB

— Becky (@milkbubbletea) January 18, 2016
Love how she asks Gemma 'how old' she is while making Lion King insults.. You must be about 4 then Stephanie #CBB

— Aaron Bumby (@Aaron_Bumby) January 18, 2016
Omg someone shut Stephanie up #cbb

— Francine Lewis (@francine_lewis) January 18, 2016
The bully word is used too much on #cbb. Stephanie's only saying it now because she's been caught out and wants to drag Gemma down with her

— SHANE REACTION. (@MrShaneReaction) January 18, 2016
© Copyright IBTimes 2023. All rights reserved.