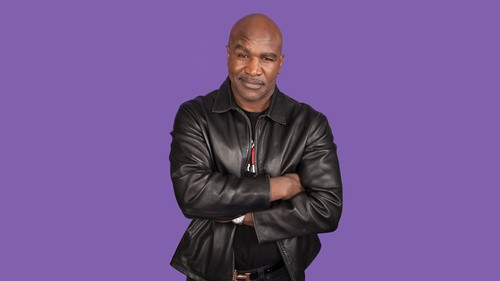 Evander Holyfield is the first person to be voted out of Celebrity Big Brother 2014 in the first live eviction of the series.
With Jim Davidson, Jasmine Waltz and Liz Jones being saved by the public vote, Luisa Zissman and Evander Holyfield were in the final showdown, to find out who would stay on for another week.
And, in a shock announcement, it was revealed to the rest of the housemates that the decision as to who would stay and who would go would rest with Lee Ryan and Casey Batchelor.
News that the pair, who left the house in a fake double eviction, were coming back form the Big Brother bolthole, was met with cheers from the housemates, but the two stars were far from elated at the prospect of voting one of their housemates out of the show.
"That's out of order . That's not fair Big Brother. That's really not fair," pleaded Ryan on hearing the news.
"Luisa's a friend of mine," said the Blue singer. "She came before. I know that the boo's are there, but Luisa's my friend. I knew her before I came into the house so I'm staying loyal. I know the public are going to hate us," said the 30-year-old singer. "I feel bad, but it's got to be someone."
"Personally I think we've both got closer to Luisa. I haven't really got to know Evander," added Batchelor.
Clearly not someone who likes losing a fight, Holyfield looked despondent as he left the house.
"Well, coming into it I thought I would be loved here but if that's the vote," he said.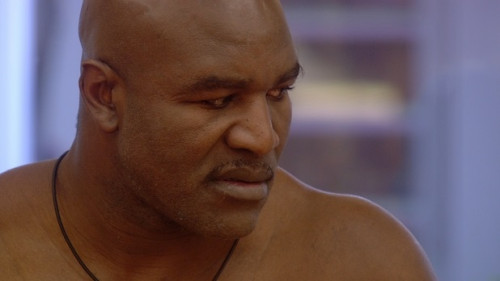 Commenting on Ryan and Batchelor's decision he added: "They said that was their friend and that's what happened. I'm not mad. They did what they wanted to and it's ok."
Holyfield said he was not surprised. "I'm glad people speak up for what they believe. I don't think I knew anyone too well to make that decision."
The news came as no great surprise to the other housemates, as the heavy weight boxing champion has failed to make an impact on the house.
Earlier, the five times heavyweight world champion, sparked controversy as he expressed his opinion about gay relationships. The boxer was reprimanded by Big Brother for his unacceptable comments.
Asked who he would like to win the show, Holyfield replied: " I like Dappy."
Dappy in turn said he was "gutted" the boxing champion was leaving the show.