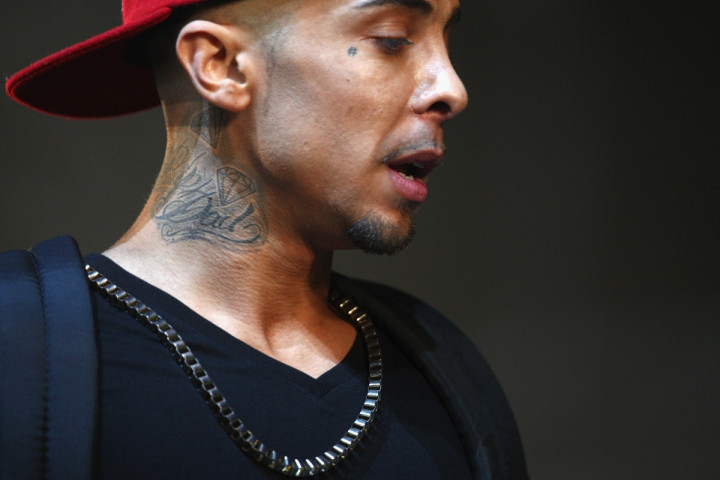 Former N-Dubz star Dappy faces a court rap after being convicted of a nightclub assault.
Dappy - real name Costadinos Contostavlos - punched a man in a row over a woman at night spot in Reading.
Victim Devonn Reid said the 27-year-old rapper "popped my nose" after being confronted about having his arm around Reid's girlfriend's pal.
It happened at Evissa club in October last year and began when Dappy approach Reid and a group of friends to ask if they had a problem with him.
Later, Reid spied the Celebrity Big Brother star at the bar and in contact with his girlfriend and pal Marie Reilly.
At Reading Magistrates Court, Reid described what happened next, saying: "I said to Marie 'Why are you talking with him?'
"Dappy said to me 'What, don't you want me talking to them?' "He said 'Why don't you want me talking to them?', and I pointed to Marie and said 'Don't talk to none of them'."
Reid said Dappy then muttered something to which Reid responded "what?" and turned round. As he did so, he was hit on the nose by Dappy.
The singer was quickly dragged away by bouncers and Reid fled to the venue's toilet to tend his injured nose.
Dappy could now face prison because the incident was just the latest row during a night out to land the singer in court.
Ealier this year Dappy was convicted of slapping a man in a club in Essex.