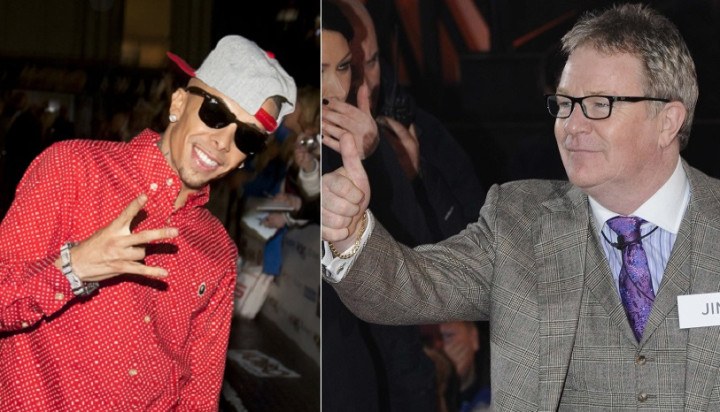 It was like Michael Jackson and Bubbles all over again in terms of unlikely celebrity duos, as Jim Davidson and Dappy turned up at court together.
Old-school comic Davidson, 60, came along to offer support to pop star Dappy, 27, on the first day of his trial for allegedly assaulting a man at a nightclub.
The pair struck up an unlikely friendship on Celebrity Big Brother when they both took part in the reality TV show earlier this year.
That they have become pals is noteworthy considering the age gap between them is more than three decades. However some would argue there is a common bond, as both are long past their showbiz heyday.
Speaking outside Chelmsford Crown Court, Davidson said: \"Dappy is a good friend of mine, we became close on Big Brother.
\"I don\'t know what\'s happened in this case but I\'m just here to show him my support.\"
Dappy, real name Costadinos Contostavlos, allegedly slapped a man in a face after doing a meet and greet at a club called Chicago\'s in Clemsford, Essex.
The incident happened while Dappy and his minder were having a cigarette in the same area as alleged victim George Chittock and a friend.
Dappy has claimed Chittock verbally abused him earlier at the event, in February.
The prosecution said it had been unprovoked. Jaqueline Carey said: \"When the defendant lashed out, he was not under any threat or any perceived threat of violence.
\"The CCTV suggests he had no genuine and honest belief that he needed to use force to defend himself.\"
Contostavlos, of Hertfordshire, denies assault. The case continues.