Central African Republic: Fighting intensifies between rival factions near Bambari
The predominantly Muslim Seleka rebellion splintered into several movements over leadership rivalries.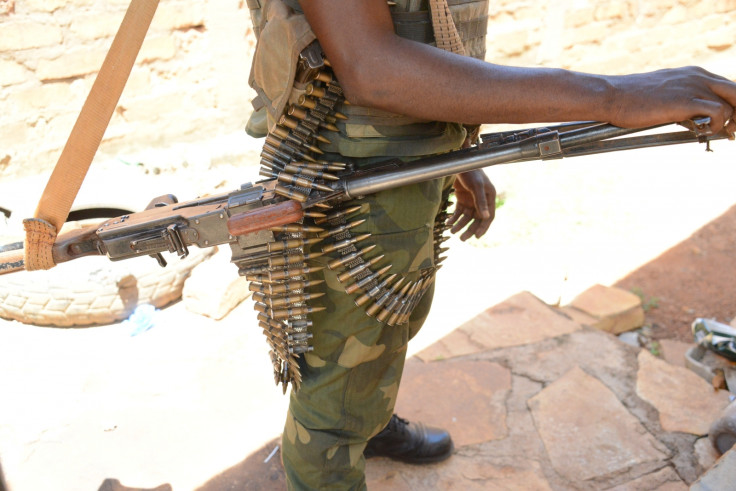 Fighting has intensified between two rival factions of the ex-Seleka rebel group – the Front populaire pour la renaissance de la Centrafrique (FPRC) and the Union pour la paix en Centrafrique (UPC) – around the town of Bambari at the heart of the Central African Republic (CAR).
The Seleka, a predominantly Muslim rebellion made up of loosely affiliated factions, toppled the then-president François Bozize's government in March 2013, after a period during which, according to the United Nations, Seleka fighters "committed serious human rights violations and crimes under international law". Supposedly disbanded in September 2013, the ex-Seleka splintered into several movements over leadership rivalries.
For the past three months, the FPRC-MPC, led by Noureddine Adam, has tried to dislodge the UPC from Bambari in the Ouaka prefecture in the centre-east of the country, where it has had its headquarters for four years and the latest fighting was reported some 60km from the town.
This weekend, the clashes concentrated in the towns of Djoubissi and Ndassima – which fell but was later taken over by the UPC. FPRC-MPC is reported as saying it will soon enter Bambari to dislodge the head of the UPC, Ali Darassa.
"We are currently 40km from Bambari [and will] return to Bambari to dislodge Ali Darassa because Bambari is held hostage," Arda Hakouma, an FPRC-MPC's military leader is quoted as saying by RFI.
The UPC, meanwhile, which is defending its position and preventing a line of advancing FPRC-MPC troops further south, accused the rival militia of "propaganda".
"The city of Bambari is not threatened to this day. This line of defence has been established. This coalition wants the partition of the country. The UPC's positions is prevented them so they deemed it necessary to take over the UPC's position, or to push the UPC by force to rally it to their Machiavellian plan," UPC spokesman Souleymane Daouda, said.
"These are unprecedented fights – very, very violent, of rare intensity," Daouda added. "It starts in the morning, the night separates us, and it starts again the next morning." Dozens have reportedly been killed and wounded, and more than 11,000 persons displaced. The UN said many of the victims are civilians.
Earlier this month, the United Nations peacekeeping mission to CAR (MINUSCA) was forced to redeploy its troops, and promised to intervene. UN Secretary-General Ban Ki-moon in November called for the armed groups to immediately stop the violence and genuinely commit to the implementation of the disarmament, demobilisation and reintegration (DDR) programme recently approved in the capital, Bangui.
These displacements come on the back of already more than 400,000 persons displaced due to conflict.
© Copyright IBTimes 2023. All rights reserved.