Francois Bozizé: Ex-president of CAR and Christian militia leader still at large
Bozizé is accused of "murder, torture and inciting genocide and hate" in the Central African Republic.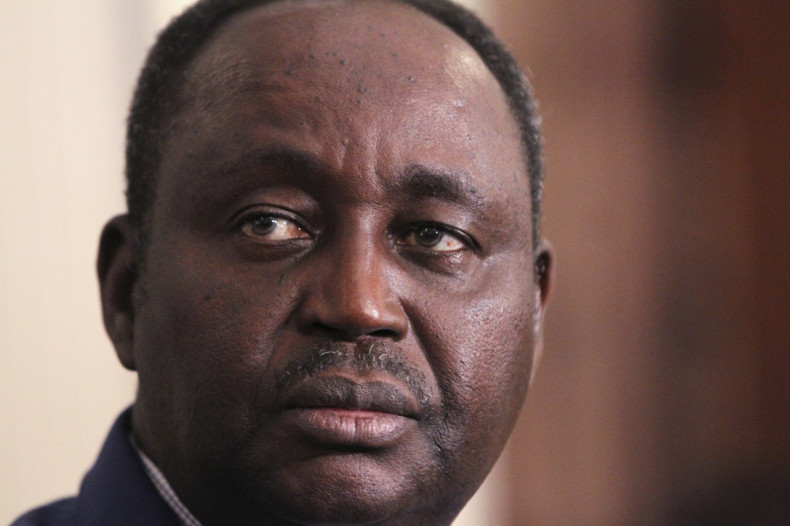 The Central African Republic (CAR) does not only have a long history of military coups, instability and violence, but also an entrenched culture of impunity.
This impunity, which includes amnesties for people accused of having committed serious human rights violations, not only denies justice to thousands of victims but also perpetuates the cycle of violence.
Among the high-profile suspects who remain at large, and apparently free of investigation, is Francois Bozizé, a Christian, who had initially seized power in 2003 before he was elected leader two years later.
After decades of violence punctuated by a fragile peace agreement, the country erupted into chaos again when an armed coalition made up mostly of Muslims known as Seleka from CAR and neighbouring countries, toppled then-president Bozizé's government in March 2013.
Following the coup, Bozizé re-organised the anti-Balaka militia group, a collection of 'self-defence' militia made up largely of animists and Christians, before he fled the CAR on 24 March 2013. Bozizé is accused of having undermined peace and fuelling violence by providing financial and material support to the anti-Balaka militiamen who "worked to destabilise the ongoing transition and to bring Bozizé back to power", the security council said in 2014.
In a communique, Bozizé called on his militia "to pursue the atrocities" against the current regime - led by Seleka President Michel Djotodia, according to the United Nations Security Council.
The existing anti-Balaka indeed organised themselves to fight against the Seleka, sparking a sectarian civil war, as described by the security council: "Forces loyal to Bozizé were armed with assault rifles, mortars and rocket-launchers and they have become increasingly involved in reprisal attacks against CAR's Muslim population."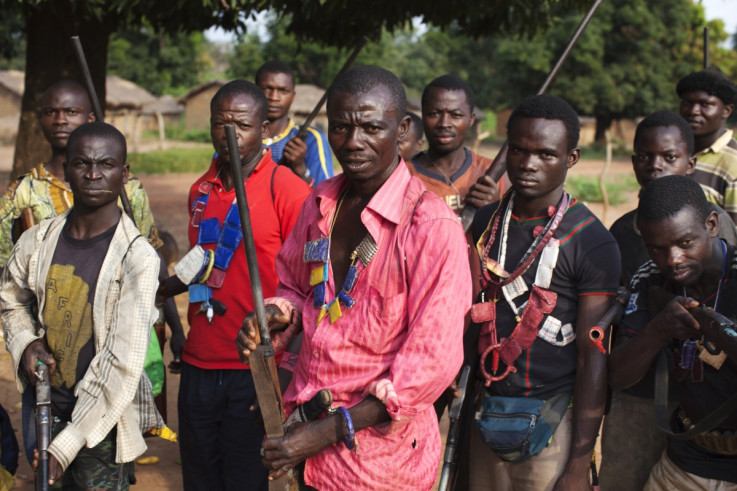 Anti-Balaka Christian fighters in the Central African Republic
Reuters
In liaison with his supporters, Bozizé is accused of having encouraged the violent December 2013 attack on Bangui, and trying to run destabilisation operations in order to maintain tensions in the capital. The December 2013 clash between Seleka and Anti-balaka forces in Bangui killed some 1,000 civilians, prompting an international outcry and Djotodia's resignation.
The fighting, which human rights officials described as "religious cleansing" in some areas of CAR, displaced millions.
Bozizé: Blacklisted and facing sanctions but still on the loose
The former president is currently under a March 2014 arrest warrant which Transitional President Catherine Samba-Panza issued against him for "murder, torture and inciting genocide and hate".
On 15 May 2014, United States President Barack Obama also imposed sanctions on him and four other CAR nationals, under a Security Council resolution adopted in January 2014.
Bozizé, who was blacklisted by the UN on 9 May 2014 after the UN Security Council accused him of "engaging in or providing support for acts that undermine the peace, stability or security of CAR", is reportedly currently living in Uganda, after having spent time in Kenya and Cameroon.
More than 5,000 people have been killed in the escalation of violence since 2013, which also caused an unprecedented humanitarian crisis. Up to 466,000 people, mostly from Muslim communities, remain refugees while 385,000 people are classed as internally displaced.