Central African Republic truck accident kills 78 and leaves dozens more injured
Most of the victims are said to be traders travelling to a nearby market.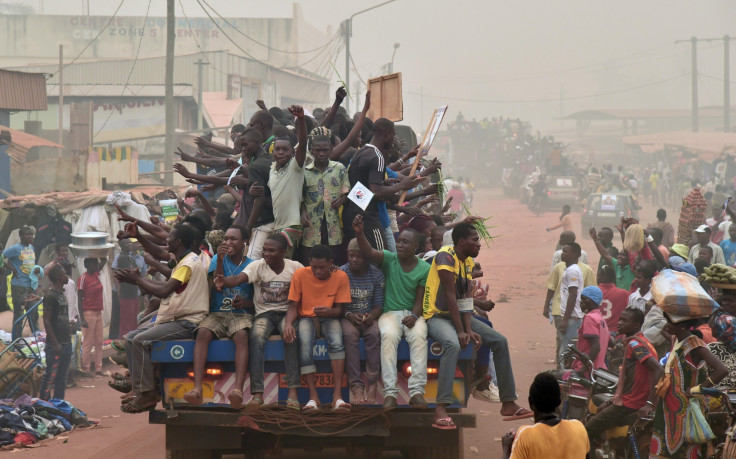 At least 78 people were killed and dozens more were left injured after a truck loaded with goods and passengers crashed in the Central African Republic, officials said on Wednesday (5 July).
The unfortunate incident occurred on Tuesday near the town of Bambari, about 300km northeast of the capital Bangui. According to reports, most of the victims are said to be traders travelling to a nearby market.
"At the moment, we have counted 78 dead and 72 wounded. Some wounded were taken directly to their homes from the accident scene and died there sometime after, but most died here," Chamberlain Bama, chief doctor at the university hospital in Bambari, was quoted as saying by Reuters.
"Fifty-nine bodies were taken to the morgue at the regional hospital in Bambari and 18 (were taken) by their relatives for burial," Michel Zahandji, an official at the hospital in Bambari, told AFP.
Authorities fear that the death toll could rise further.
A lawmaker from Bambari said that the vehicle was overloaded and was travelling faster than normal so as to make it to the market on time. The cause of the crash is being investigated.
Due to lack of other transportation in the poor landlocked country, local residents often travel in overloaded vehicles.
It is not the first time an accident involving an overloaded truck has taken place in the area.
"There are police and UN forces (in the area), but they let vehicles pass on which people are perched like birds," local resident Hubert Tchenebou told Aljazeera.
Central African Republic's road system is in ruins due to years of neglect. Also, safety regulations are rarely enforced in the country.
© Copyright IBTimes 2023. All rights reserved.