Google is building a mysterious mega radio transmitter in the Mexico desert - but why?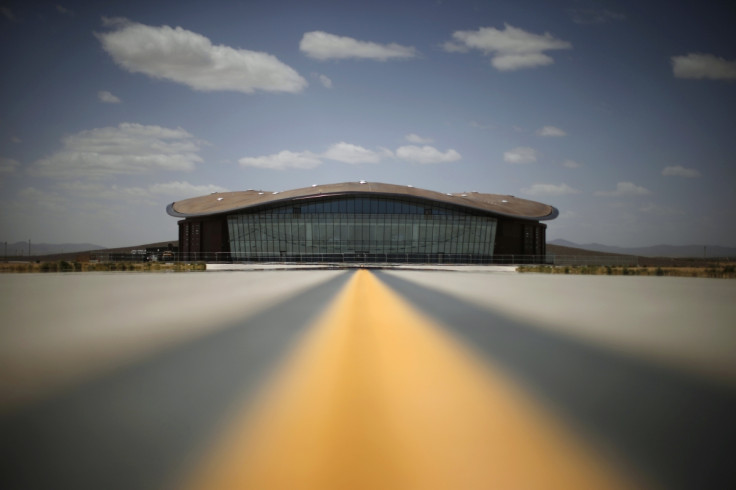 Google is up to something out in the middle of the desert in New Mexico and no one knows exactly what after reports have surfaced that the internet giant has requested permission to carry out a slew of confidential radio experiments.
Spaceport America, home to Virgin Galactic's WhiteKnightTwo and SpaceShipTwo, has a 12,000ft runway used by the companies to launch its spaceships, and in new FCC documents by Hackaday, the heavily redacted information shows Google wants to build and test a huge radio transmitter at the site.
While the documents don't give away the purpose of the experiments, they do however provide a few crumbs of information for eagle-eyed investigators to take a guess.
The papers state Google is planning to use a transmitter that pumps out nearly 100 kilowatts – the same power as the highest power FM radio stations that can sling radio waves hundreds of miles to multiple states. However, while a radio station sends its signals out in all directions, Google will be focussing its transmission on a narrow, high-powered beam.
This 70-80 GHz band is something the FCC doesn't regulate. The documents seek to clarify that Google won't be causing harmful interference during the secret tests.
It's been speculated that Google is potentially trialling transmission technology for its Skybender Project – a secretive mission to deliver high-speed internet, beamed via solar-powered drones. The project is believed to be using receivers at the Spaceport and uses millimetre-wave transmissions that are capable of sending gigabits of data every second – that's 40 times faster than 4G LTE systems.
Watch this space....
What do you think Google is up to? Share your thoughts by tweeting us @IBTimesUKTech
© Copyright IBTimes 2023. All rights reserved.