LG has announced a new range of Smart TVs, featuring voice- and gesture-based controls, an almost invisible 5mm bezel and integration with Google TV.
The new range will come in 55- and 60-inch versions, and for those with incredibly deep pockets there will be a massive 84-inch model featuring "ultra resolution", also known as 4k technology - offering four times the resolution of regular high definition.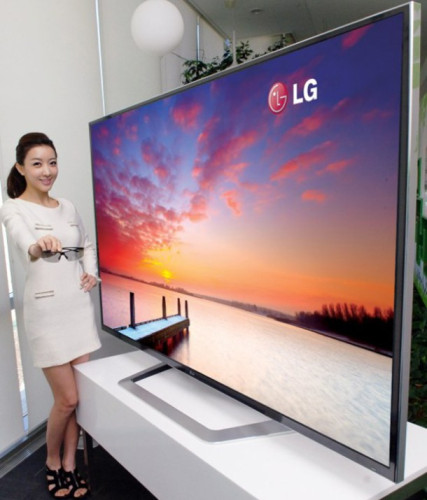 In a move that adds very similar functionality to the Xbox Kinect, LG has announced the "Magic remote", which lets users control their television by hand gestures and issuing voice commands to the set.
Powered by dual-core ARM processors, the new range of Smart TVs will give users access to LG's application catalogue which features more than 1,200 apps and is available in over 80 countries.
To that end, LG added that the company has made it easier for developers to create applications for the Smart TVs. A new application offered by LG lets users mirror their television onto a range if mobile devices, meaning that you can effectively stream TV content to your smartphone or tablet - but it only works when they're connected to the same Wi-Fi network.
As recently reported, LG has teamed up with Google TV to offer the search giant's television software on some of its new models. It seems that LG will offer some models with Google TV and some with its own user interface.
As with most product announcements to come out of CES, prices have not yet been clarified, although we can report that the 84-inch model will be available in the summer of 2012.
Finally - for televisions at least - LG announced a 55-inch OLED set, which is the largest and thinnest to date and boasts a thickness of just 4mm.
To show just how quickly these new technologies are advancing, LG claimed that half of its televisions sold in 2012 will be 3D and 'Smart'.