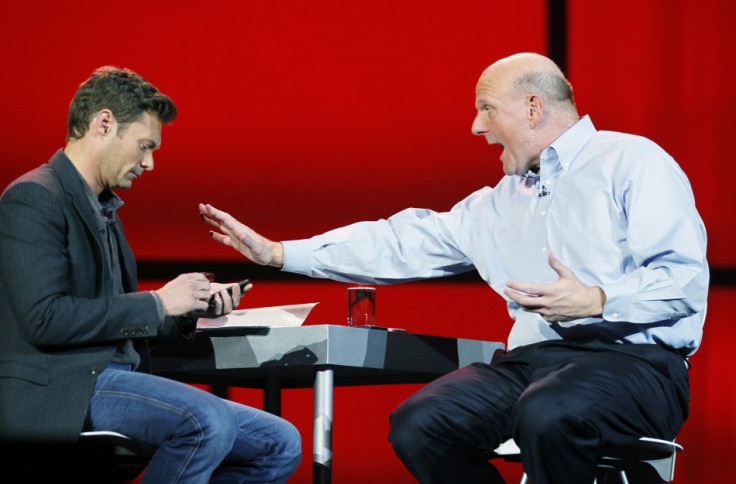 This year's Consumer Electronics Show in Las Vegas marked the end of an era, as Microsoft - who has headlined the event for 14 years - made its last CES keynote.
Despite some last-minute speculation that the Xbox 720 games console would make its debut at the show, Microsoft CEO Steve Ballmer instead used his stage time to sum up Microsoft's 2011 and look forward to the future, with the introduction of Metro.
Metro is what Microsoft is calling its new user interface, which will feature on Windows Phone, Xbox - as well as the Xbox's TV and video applications - and be the driving force behind the "Windows 8 user experience."
Ballmer described Metro as a user interface that is "fast, fluid and dynamic across all the Microsoft experiences."
After briefly discussing Metro, Ballmer went on to announce two new smartphones running Windows Phone software, the Lumia 900 from Nokia and the Titan 2 from HTC.
Both smartphones support 4G technology (also known as LTE) for super-fast mobile broadband, but this means that neither handset will be available in the UK, where we do not yet have a 4G network in place.
Also announced at Microsoft's last CES was a partnership with Rupert Murdoch's News Corp, which promises to bring a range of new applications to the Xbox 360, including apps from Fox Broadcasting, Fox News Channel, IGN Entertainment and The Wall Street Journal.
Also in relation to the Xbox 360 and its Kinect accessory, Ballmer announced that Kinect will be available for Windows PCs from February 1, meaning that PC users will be able to issue spoken and visual gestures to their computers.
Without any major product announcements to talk about, Microsoft spent its last CES keynote - at least for the foreseeable future - talking about its achievements in 2011.
It's been a very successful 12 months for Microsoft, with the Xbox 360 selling 66 million units worldwide - more than any other console - and Xbox Live claiming to be the "biggest social entertainment network in the living room" (whatever that is) with 40 million members.
The Kinect has proved to be incredibly popular, selling more than 18 million units in 2011, but it's the computer business that provides Microsoft with the biggest bragging rights. The Redmond firm claims to have sold more than 500 million Windows 7 licenses - or more than seven every second, a staggering number.
Finally, and away from the computer and games markets, Ford has sold more than four million vehicles equipped with Ford Sync, the in-car entertainment and safety system powered by Microsoft; Ford expects to sell nine million more cars with Sync globally in the next three years.
Ballmer left the stage chanting "Metro, Metro, Metro", echoing his famous "Developers..." speech of 2008.