Calls for an entry-level Windows Phone 8 smartphone have been answered by Chinese firm Huawei, which has announced the Ascend W1 at CES in Las Vegas.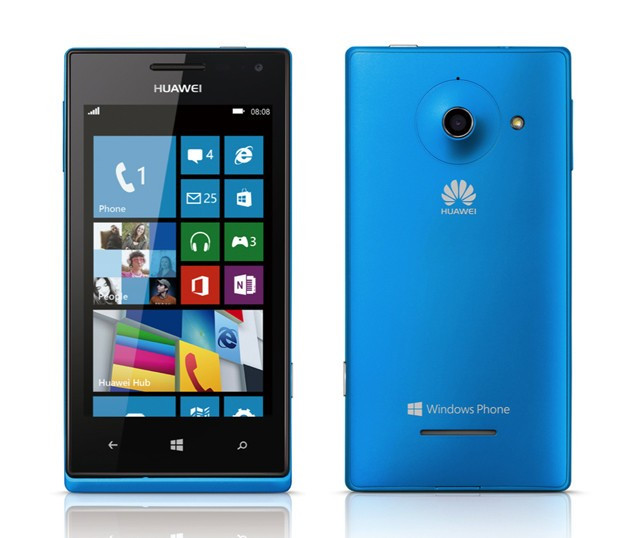 Follow all the latest news live from Las Vegas on our CES 2013: Live Blog
With just four Windows Phone 8 devices on sale (plus the missing-in-action Samsung Ativ S), the Huawei Ascend W1 could see plenty of publicity for being the cheapest if the company sticks to its budget roots.
The Ascend W1 has a 4in screen with a fairly low resolution of 800 x 480 pixels, and the phone is powered by a 1.2GHz dual-core Snapdragon S4 processor.
Around the back, Huawei has installed a 5-megapixel camera with LED flash, and there is just 4GB of internal storage - although that can be increased by up to 32GB, thanks to a microSD card slot hidden beneath the 1,950mAh battery, said to be good for 470 hours of standby time.
That's "the longest among all smartphones in its class," according to Huawei, but because the company has yet to price the Ascend W1, we don't know what class this is.
The Chinese firm said the Windows Phone 8 device will be available in China and Russia initially "from January 2013" further emphasising a push towards the budget end of the WP8 market.
A release in Europe, the US, the Middle East and other areas will follow, although Huawei would not be specific.
O2, on the other hand, said at CES that the Huawei Ascend W1 will be available in the UK sometime in the first quarter of 2013.
Huawei hopes the "entry-level smartphone" will bring Windows Phone 8 to a much broader audience.
Richard Yu, CEO of Huawei Consumer Business Group, said: "The addition of the Ascend W1 to our smartphone portfolio gives consumers access to an even wider range of Huawei smartphones. At a price that makes sense to consumers, Ascend W1 underscores our commitment to put smartphone within reach of every consumer, no matter who you are or what you want from your phone."
In keeping with the bright and bold design of Windows Phone 8, the Ascend W1 will be available in blue, red/pink, and white, as well as black.