Canada and the European Union have announced that they will sign a landmark free trade agreement at a summit in Brussels on Sunday (30 October). This comes after the parliament of Belgium's French-speaking region of Wallonia voted in favour of the Comprehensive Economic and Trade Agreement (CETA). The breakthrough means that all the 28 nations of the bloc will now be able to formally approve the EU-Canada trade agreement.
Canadian Prime Minister Justin Trudeau is expected to sign the agreement at 12 noon local time (10am GMT) on Sunday.
"The Canada-EU Summit will be Sunday. Great news and I'm looking forward to being there," Trudeau said on Twitter.
European Council President Donald Tusk tweeted: "Mission accomplished!"
The signing ceremony was earlier planned for Thursday (28 October) but it had to be cancelled. Wallonia had vetoed the deal leaving it hanging after seven years of negotiations. It was initially feared the Wallons' opposition could destroy the entire treaty. They raised a series of late objections and demanded for stronger safeguards on labour, consumer and environmental standards.
However, the deal was saved after Belgium Prime Minister Charles Michel managed to seal a last-ditch deal to allay Wallonia's concerns on Thursday. Following this, the regional parliament on Friday voted to back the deal.
The parliaments of Brussels and the Dutch-speaking community approved the deal a few hours later, Reuters reported.
Robert Fico, Prime Minister of Slovakia, who currently holds the EU presidency, said the final approval of the pact was "a milestone in the EU's trade policy," a statement published on the EU Council's website said.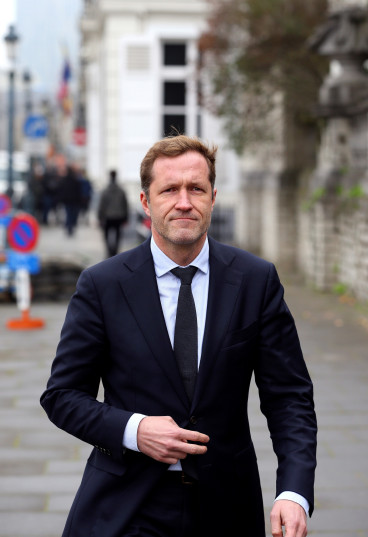 "The CETA represents a modern and progressive deal, opening the door to new opportunities, while protecting important interests. Moreover, it has the potential to set the way forward for future trade deals," he said.
The deal, with the addendum, now addresses the concerns raised by the socialist leaders of Wallonia and provides a safeguard clause for farmers.
Wallonia's Socialist premier, Paul Magnette said: "The amended and corrected CETA is more just than the old CETA. It offers more guarantees and it is what I will defend. With this saga, which I must say made some noise, everybody in Europe knows the Walloon parliament exists."
However, not everyone reportedly agreed with Magnette, according to Reuters.
"It is clear that the text of CETA stays the same: the DNA of CETA is one of deregulation and it puts nations in competition at an unprecedented level," said Frederic Gillot of PTB-GO, a hard-left party that is winning voters from the Socialists.