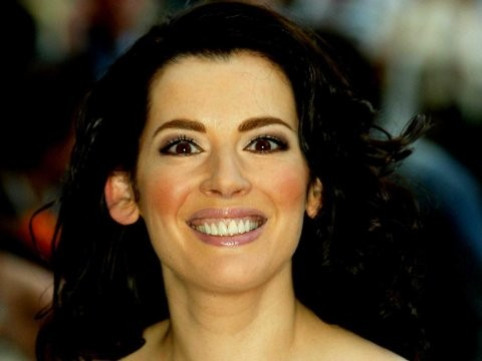 Nigella Lawson's husband has defended his choking 'attack' on the TV chef.
Charles Saatchi claimed that pictures of him taking his wife by the neck outside a London restaurant showed nothing more than a "playful tiff".
The 70-year-old former advertising mogul, now a multi-millionaire art collector, admitted in his Evening Standard Column that although the couple had a row outside Scott's in Mayfair, they had "made up" by the time they got home.
"About a week ago, we were sitting outside a restaurant having an intense debate about the children, and I held Nigella's neck repeatedly while attempting to emphasise my point," he said.
"There was no grip, it was a playful tiff. The pictures are horrific but give a far more drastic and violent impression of what took place. Nigella's tears were because we both hate arguing, not because she had been hurt.
"We had made up by the time we were home. The paparazzi were congregated outside our house after the story broke yesterday morning, so I told Nigella to take the kids off till the dust settled."
The statement come just hours after the Sunday People published images showing Lawson, 53, in tears as Saatchi held her neck four times, first with his left hand and then with both.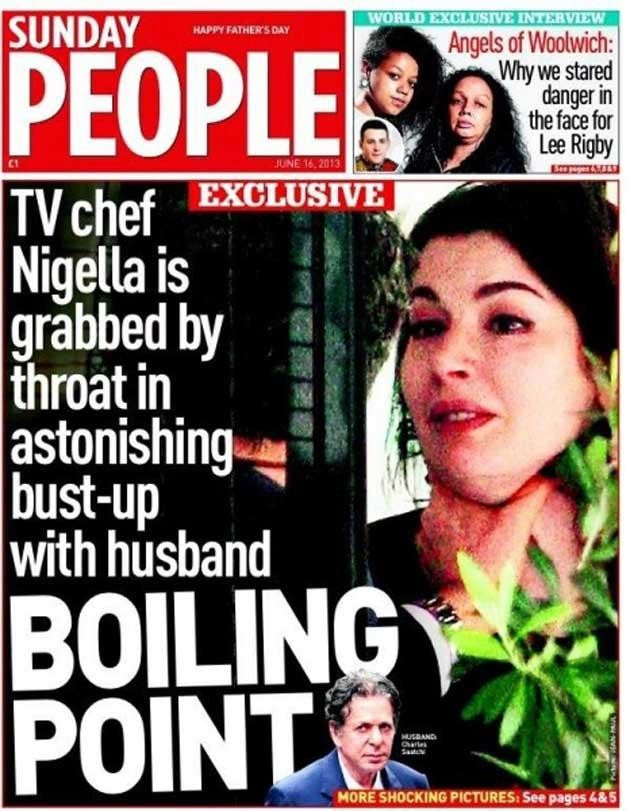 Lawson, who has been married to the billionaire for 10 years, was later seen by onlookers leaving the restaurant in tears.
"It was utterly shocking to watch. I have no doubt she was scared. It was horrific, really. She was very tearful and was constantly dabbing her eyes," a witness at the restaurant told the paper.
"Nigella was very, very upset. She had a real look of fear on her face. And yet she kissed him. She appeared to be a woman who loves him but was clearly unable to stop him being abusive, frightening and disrespectful to her."
Lawson moved in with Saatchi, a good friend of her first husband John Diamond, 9 months after his death. She has two children, Cosima, 19, and Bruno, 17, with Diamond, who died of throat cancer aged 41.
In the wake of the incident, Lawson and her son Bruno were seen leaving her London mansion with a suitcase.
Lawson has yet to release a statement on the incident.