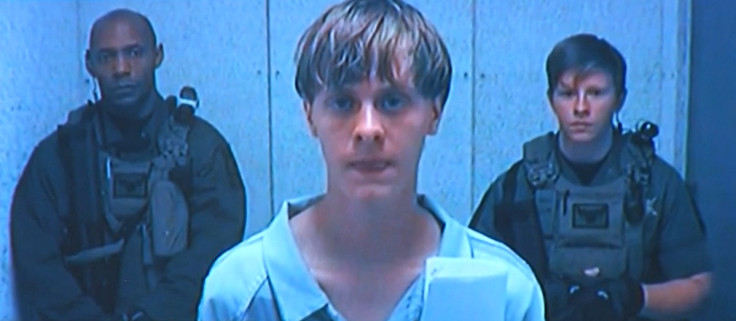 The South Carolina man accused with murdering nine people at a historically black church in Charleston was indicted on three new charges, prosecutors announced on 7 July. Dylann Storm Roof, who already faced nine charges of murder, received three charges of attempted murder.
Roof, who shot and killed the nine churchgoers at Emanuel African Methodist Episcopal church on 17 June, also faces a weapons charge, the Associated Press reported.
In a statement released on 7 July, Prosecutor Scarlett Wilson said that the new charges are related to the survivors of the mass shooting. Despite the new charges, Wilson noted: "By law, defendants are presumed innocent unless and until proven guilty."
Wilson said the state will continue to work with the Charleston Police Department, South Carolina Law Enforcement Division and the Department of Justice. She added that the case will be presided by Judge JC Nicholson.
According to newly released court records, Roof is accused of trying to kill three females, including a minor.
Criminal complaints from the original charges stated Roof said he entered the church, met with the churchgoers for an hour during Bible study and then opened fire. "Prior to leaving the Bible study room, he stood over a witness to be named later and uttered a racially inflammatory statement to the witness," the documents said, according to the Los Angeles Times.
The AP reported that while federal authorities have not determined whether they will pursue hate crime charges against the suspect, the Justice Department has indicated it agrees the shooting meets the legal requirements for hate crime status.
The 21-year-old was linked to an online manifesto which included white supremacist ideology and photos of Roof posing with the now controversial Confederate flag. According to the LA Times, the manifesto also included a call to action.
"We have no skinheads, no real KKK, no one doing anything but talking on the internet," it read. "Well someone has to have the bravery to take it to the real world, and I guess that has to be me."
Roof's defence lawyer did not release a statement following the new charges. The accused murderer's next court date is expected for October, the AP reported.