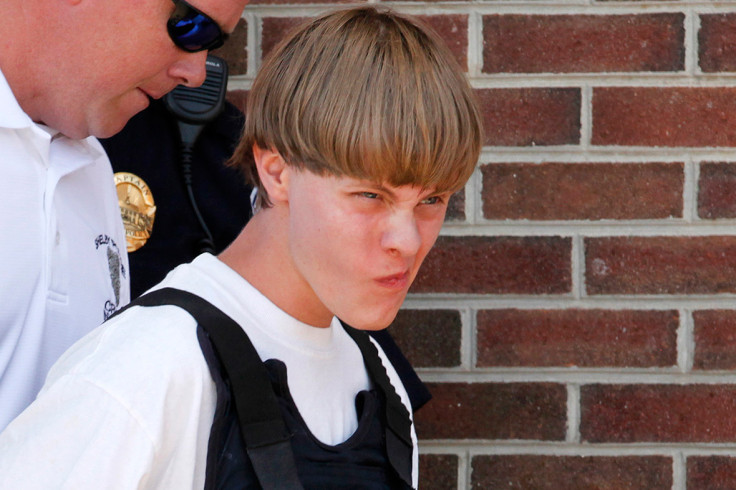 Hours after he shot and killed nine people at a historic black church in Charleston, South Carolina, Dylann Storm Roof was getting a free Burger King meal from Shelby police in North Carolina.
The 21-year-old was arrested on 18 June nearly 250 miles away from Charleston after a 14-hour manhunt.
Shelby police chief Jeff Ledford confirmed that Roof received the fast food meal after being arrested, Salon reported. "He was very quiet, very calm. He didn't talk," Ledford told reporters. "He sat down here very quietly. He was not problematic."
Photos of Roof's arrest show officers leading the 21-year-old from the police station in a bullet-proof vest before he was extradited to South Carolina.
Roof is charged with murdering nine people at Emanuel AME Church on 17 June. Reports state Roof reloaded five times before shooting and killing his victims. Prior to the shooting, he allegedly told the churchgoers, "I have to do it. You rape our women. You're taking over our country. And you have to go."
According to Salon, Roof wrote on a white supremacist message board before the shooting.
"I have no choice," he wrote. "I am not in the position to, along, go into the ghetto and fight. I chose Charleston because it is most [sic] historic city in my state, and at one time had the highest ratio of blacks to whites [sic] in the country. We have no skinheads, no real KKK, no one doing anything but talking on the internet. Well someone has to have the bravery to take it to the real world, and I guess that has to be me."
Correction: The headline on this story has been changed from the original to reflect that Roof was not brought to a Burger King restaurant.