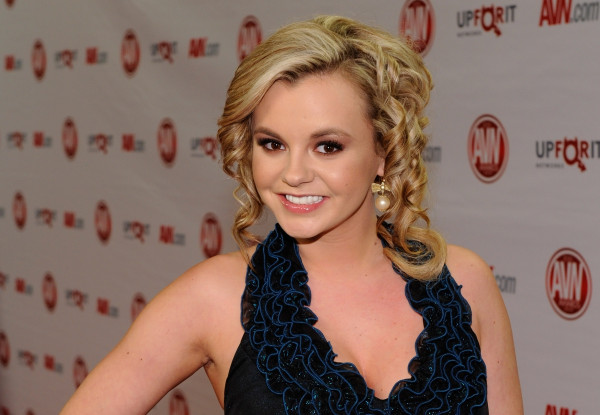 An ex-girlfriend of Charlie Sheen has claimed she had unprotected sex with the US actor after he was diagnosed as HIV-positive. Hours after the former Two And A Half Men star announced the news on live TV, his former love interest Bree Olson gave her own interview, branding him a "monster".
Sheen, 50, spoke to Matt Lauer on the Today show on 17 November and confirmed that he is living with HIV. Olson, real name Rachel Oberlin, later told Inside Edition that she was dating the TV actor in 2011, which is believed to be around the time he learned of his illness. The former adult entertainment star said: "He says that he found out when him and I were together, I was living in his house."
Olson, 29, alleges that she and the Anger Management actor often had sex without using condoms after his diagnosis. She said: "We were having sex every single night. He used this word: 'I'm clean. I'm clean' and – I know... but I believed him. It was like playing Russian Roulette. That's the best way to put it. It was like putting a gun to my head and pulling the trigger each time." The actress added: "I could be dead right now."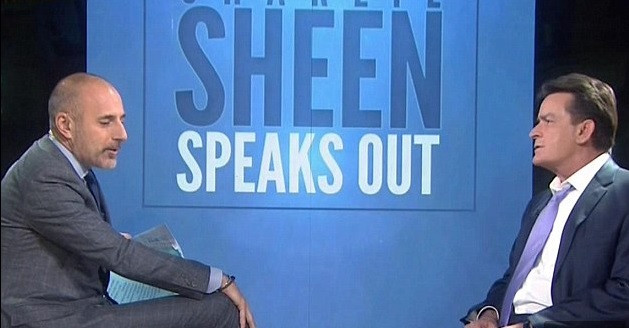 When asked what message she wanted to send Sheen, Olson said: "Charlie, you're a terrible person. You're a terrible person. I will never forgive you. There's nothing that man could say to me. He's a monster." However, Sheen's manager Mark Burg refuted Olson's claims, telling People in a statement: "Bree Olson is all over Howard Stern but the truth is she wasn't in Charlie's life when he was HIV-positive and so there was no reason to tell her anything."
During his interview with Lauer, Sheen said he did not know how he became infected by HIV and admitted to having unprotected sex with two women since his diagnosis, but said it was "impossible" it could have been transmitted to anyone else.
The actor told the news anchor: "I'm here to admit that I am in fact HIV-positive. And I have to put a stop to this onslaught, this barrage of attacks and of sub-truths and very harmful and mercurial stories that are about the [alleged] threatening the health of so many others, which couldn't be farther from the truth."