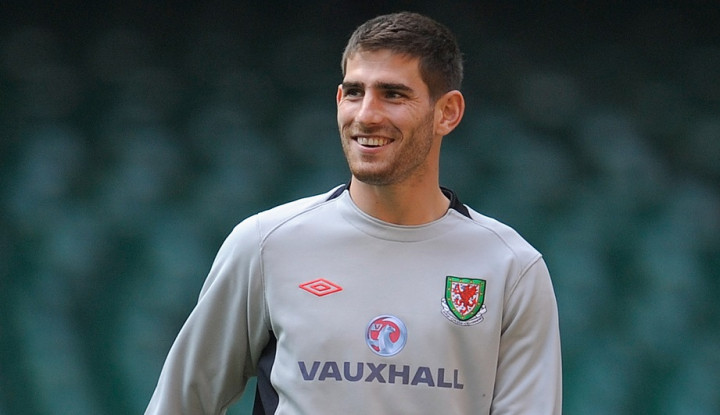 Family members of convicted rapist Ched Evans have attacked charity Rape Crisis for failing to address "issues of concern" about his case as the footballer was released from prison.
And they claim people now regretted signing an online petition against him restarting his career.
Evans was released from prison on 17 October after serving two years of a five year sentence for raping a teenager in a hotel room in 2011.
The 25-year-old was whisked away in a chauffeur-driven, expensive-looking 4x4 vehicle from Wymott prison in Lancashire.
But he walks straight into controversy about his right to resume his lucrative career as a professional footballer. Prior to being jailed, Evans played for Sheffield United and was a prolific striker.
However, sections of public opinion are strongly against Evans being employed again by a club. Deputy Prime Minister - and Sheffield MP - Nick Clegg has also opposed Evans being rehired to play again.
Now his family have accused Rape Crisis of failing to combat what they claim are inaccuracies – or "issues of concern" - being allegedly peddled about the case.
It follows the charity's criticism of TV host Judy Finnigan, who controversially claimed on ITV's Loose Women that Ched Evans rape case "was not violent", and was entitled to enjoy the privilege of playing professional football again.
In a statement on a website dedicated to getting his rape conviction quashed, they said: "The family have also tried to engage with Rape Crisis [...] but they have refused to engage in any way.
"These attempts were to see if there was any common ground where the family and the charity can help raise the awareness as to the issue of concern, rather than any sensible debate getting lost in the media hype."
Relatives of Evans also cast doubt on the validity of an online petition, which has received nearly 150,000 signatures.
Addressing the petition, which asks Sheffield Utd not to reemploy Evans, relatives suggested many people regretted supporting it.
"Most signatories are not [fans], they are members of the public. Some have little or no knowledge of football, Ched, or the facts of the case," claimed the statement.
"Some have even contacted the family and apologised for signing the petition once they became aware of the facts.
"Despite this the media are willing to give them a voice whilst ignoring any facts coming from those who know the full details of the case."
Prince Abdullah bin Mosaad bin Abdulaziz Al Saud, the billionaire oil sheik owner of the Yorkshire club, is understood to firmly support offering him a new contract.
The trade union for players has also called for Evans to be allowed to resume his career. Professional Footballers' Association President Gordon Taylor claimed unemployed people in Britain would benefit from Evans playing again because his tax could fund their benefits.
Prince Abdullah bin Mosaad bin Abdulaziz Al Saud
Read more: http://www.dailymail.co.uk/news/article-2795528/convicted-rapist-ched-evans-family-brand-petition-against-spam-chloe-richard-madeley-seen-time-threatened.html#ixzz3GOLMZXFR
Follow us: @MailOnline on Twitter | DailyMail on Facebook