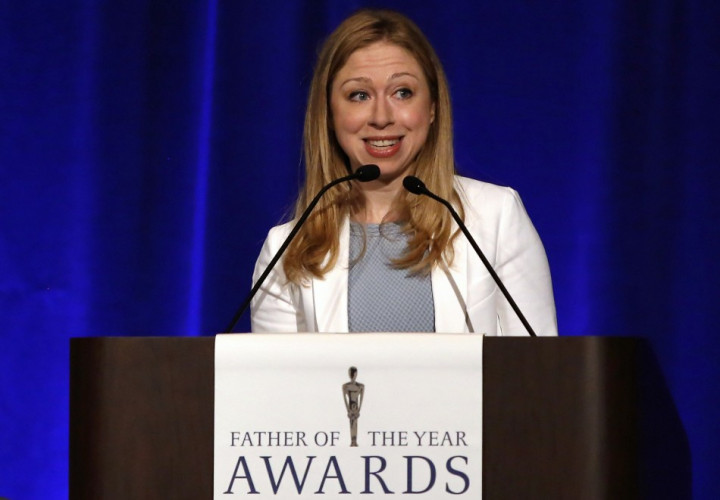 Former US president Bill Clinton and his wife, former secretary of state Hillary, have become grandparents, after their daughter Chelsea announced the birth of a baby girl.
Chelsea, 34, announced in a statement on Twitter on Saturday that she and husband Marc Mezvinsky, an investment banker, have welcomed the arrival of their first child Charlotte Clinton Mezvinsky.
"Marc and I are full of love, awe and gratitude as we celebrate the birth of our daughter, Charlotte Clinton Mezvinsky," she said.
Messages of congratulations flooded in on Twitter and Facebook, with both Bill and Hillary proudly retweeting their daughter's announcement.
The baby arrives as Hillary is considering running for president in 2016. She is currently the leading Democratic contender for the nomination to succeed President Barack Obama, but it is not clear how becoming a grandmother will affect her presidential bid. She has previously said that she will not make a decision about running for president until after Chelsea gives birth.
"Now I've been thinking a lot about family, because you know I'm on 'grandbaby watch', and I will think a lot about this new member of our family and what he or she can look forward to," Hillary said last week.
"I want every one of our children to feel that they are inheriting the best of America, that they have the chance to do what I believed was possible for me, and what my husband believed was possible for him, and what we instilled in our daughter that really this country is on your side."
Chelsea announced her pregnancy in April and stepped down from her $600,000 (£370,000) a year position as an NBC special correspondent in August to concentrate on motherhood and on her philanthropic work.
Educated at Stanford, Columbia and Oxford universities, Chelsea runs the Clinton Foundation with her parents. Speculation has often been rife that the former first daughter will follow her parents into politics, but she has previously shied away from giving a definitive answer when asked in interviews.