Chelsea manager Roberto Di Matteo has lashed out at the Premier League's refusal to change the date of his team's game against Sunderland at the Stadium of Light. The Blues are scheduled to play Martin O'Neill's side on 8 December and will then travel to Japan, to play in the Club World Cup.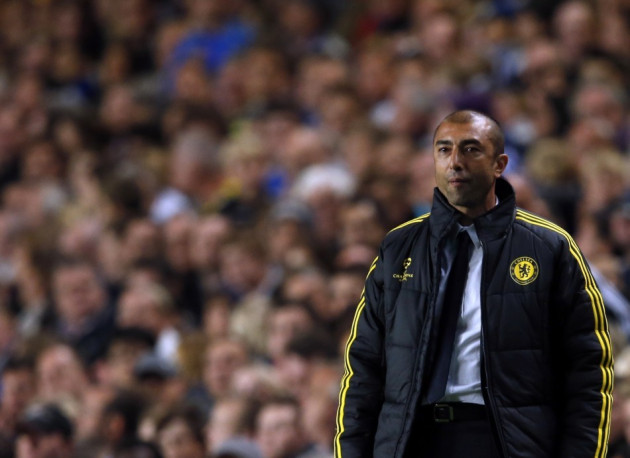 "We are very happy to go to Japan and we have tried to postpone the Sunderland game to give us the best chance but the Premier League didn't agree to it. That certainly could put strain on the players because we are only going to arrive three days before our first game in Japan," the 42-year-old explained, adding, "We would have liked to go a few days earlier so the players are adjusted to the new time zone. Travelling there with a nine-hour time difference, you want to do everything in your power to be ready for those games. It is a big injury risk as well."
Chelsea have already had one league fixture postponed, as a result of their involvement in the Far East tournament, although the Premier League had little choice in that decision; the Blues were scheduled to play Southampton at home on 15 December but would have been in Japan, in the middle of two scheduled games there, at the time.
"You would think the Premier League would have every interest in making sure they give you the best chance of being successful in Japan, which would reflect very well on English football and the Premier League so I am very surprised about it, I can't get my head round it," the former Chelsea player said.
The Club World Cup is an international annual tournament of continental champions organised by Fifa that has not always met with approval from all quarters. Nevertheless, this season, as always, winners from the six continental federations will face-off from 6 December to 16 December. The European and South American champions, Chelsea and Corinthians respectively, have been given byes to the semi-finals. The Blues will face either Asian champions Ulsan Hyundai or Mexican club CF Monterrey.
The Club World Cup is not always counted as a major trophy for a European club but Di Matteo will know it is one of the few remaining pieces of silverware not in the cabinet at the Bridge and, more importantly, good performances and victory in Japan, could have potentially lucrative financial rewards from commercial and merchandise deals in the region.
The Blues will bid to be the second English club, after Manchester United (2008), to win the trophy.