Rafa Benitez believes that Juan Mata's superb performances this season mean that he can be compared favourably with Chelsea legend Gianfranco Zola.
The Spanish midfielder is being mentioned as a possible contender to win the Player of the Year award after an impressive season in which he has provided 10 goals and 13 assists just in the Premier League.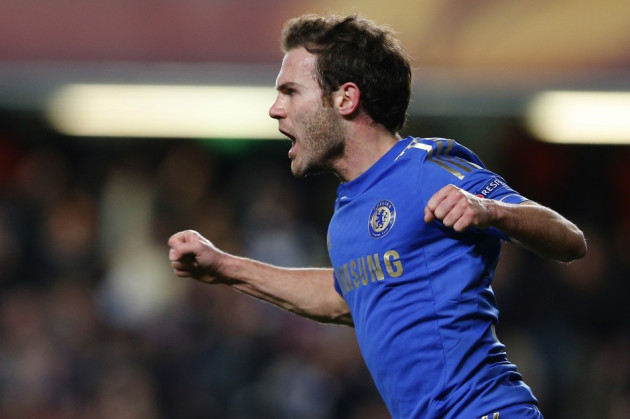 Despite the arrival of Eden Hazard and Oscar, it has been Mata that has once again taken the plaudits and Benitez feels as though his fellow Spaniard has similarities with one of the greatest to ever pull on a Chelsea shirt in Zola.
"Game intelligence, that's the key. Juan's very clever, finds space and technically he's very good. He has good vision and scores goals," raved Benitez, as quoted in The Sun. "These players are difficult to find. He likes to play between the lines, behind the midfielders and in front of the centre-backs.
"Gianfranco Zola was this kind of player, not the biggest but he had game intelligence and could get into the box at the right time."
Mata has always excelled at providing opportunities for his teammates but was not known for his ability in front of goal. However, this season he has shown that he can be a threat as he has consistently come up with important goals.
"Juan has assists, goals and has played a lot of games," explained Benitez. "When you are playing for a team who only play one game a week you can be good but he has been playing two games a week for months and is doing really well.
"He's a really good professional and his numbers are fantastic. In terms of his performance on the pitch and in training sessions, it's not a surprise because we knew him."
Benitez will hope that Mata can continue to excel for the rest of the season as Chelsea attempt to secure a place in next season's Champions League. They travel to local rivals Fulham tonight and then face Liverpool at Anfield on Sunday as they look to move back into third spot above Arsenal.
The importance of these games has not been lost on Mata who is glad to get back to playing in the Premier League after a string of big games in cup competitions.
"We just arrived in the season's most important moment," said the 24-year-old. "We have seven games to go in the Premier League and have to win as many as we can to play Champions League football next season.
"It means we need three points at Fulham, and we'll try to get them. It's been a little time since we played two Premier League games together but we now have the opportunity to get six points.
"It will be difficult against Fulham and at Liverpool as well, but we will try to finish the week with 64 points and in a strong position in the league. Hopefully the picture will be clearer after that. With six points it could help us make a gap to our rivals."