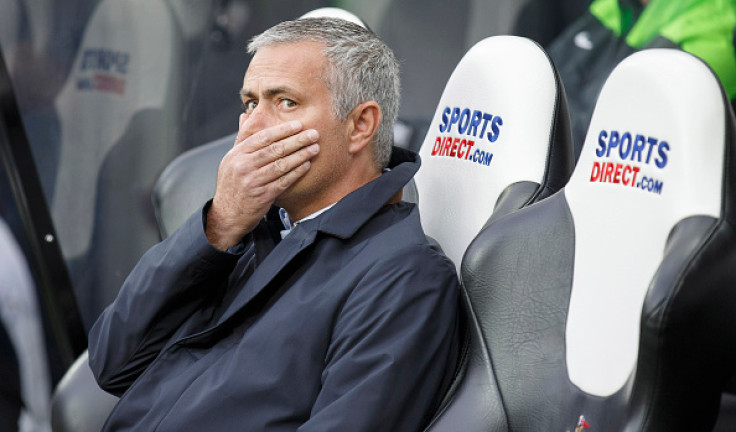 Chelsea manager Jose Mourinho insists that he will not be sacked even if his team finishes in the top four this season. The Blues are currently 16th in the table and host Aston Villa at Stamford Bridge with the Villans trying to save relegation, currently in 18th.
The Blues have already lost four games this season and Mourinho knows that he cannot afford any more lapses, which would endanger his side's chances of finishing in the top four. Chelsea are currently seven points adrift of a spot in the Champions League and 10 behind league leaders Manchester City.
The manager, who signed a long-term contract with Chelsea following his title-winning campaign last season, says that owner Roman Abramovich has changed and is not as aggressive as he was when Mourinho first came to the club in 2004. The Portuguese manager has four years left on his current contract.
As the season progresses, the Premier league is set to become more competitive with new TV money strengthening mid-table teams and the arrival of world class managers in the form of Jurgen Klopp, who can rejuvenate a listless Liverpool.
"Yes," Mourinho said, according to ESPN, when asked if he would still have his job if his team finished mid-table. "No. I was not told that because we don't expect to finish mid-table. It's different for many reasons, since the moment I came back in 2013, when I had my first conversation with the owner and the board in 2013.
"For me the important thing is the owner and the board's message to myself. Before the statement came out, I was having the feedback from the owner and the board. So the statement was not something new for me. I met the owner before dinner so, when I went to dinner, I knew. But even before that, I knew what brought me here. I know the conversation we had two years ago."
Mourinho recently launched a seven-minute tirade following his side's loss against Southampton and was charged by the FA for his comments and slapped with a £50,000 ($77195) fine along with a suspended stadium ban which will be invoked if he crosses the line again. The Chelsea manager has decided to contest the charge, stating that there cannot be one set of rules for him and another for Arsene Wenger, who was allowed to go scot-free after calling referee Mike Dean 'naive'.