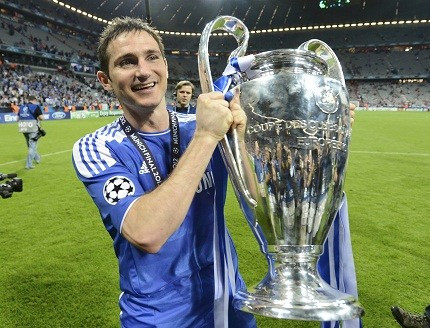 The excitement surrounding the 2012 European Championships aside, we are rapidly approaching that time of the year when the attention on the new domestic and league season starts growing. The fixtures for the 2012/13 Premier League campaign will be announced on Monday, 18 June but before we come to that several clubs have already announced pre-season tours, friendlies and fixtures, as everybody from the defending champions Manchester City to newly-promoted teams like West Ham United line-up games to assess squad strength and deficiencies ahead of a grueling new season.
Among the teams to have announced pre-season tours are defending European champions Chelsea, who have confirmed they will return to the US, for the ninth time in their history and the first since 2009.
Three years ago, the Blues played four games in the US and won all four. The first game was a comfortable 2-0 win over local side Seattle Sounders and that was followed by the 2009 World Football Challenge, featuring the Blues and Italian sides Inter Milan and AC Milan, as well as Mexican giants Club America. Chelsea won all their games, beating Inter Milan 2-0, AC Milan 2-1 and Club America 2-0, to win the pre-season tournament.
This time around, according to the latest information on the club's Web site, the side will play four games between 18 July and 28 July. The schedule is as given below:
Seattle Sounders vs. Chelsea at CenturyLink Field, Seattle (18 July)
Paris St Germain vs. Chelsea at NY Yankee Stadium, New York (22 July)
MLS All-Stars vs. Chelsea at the PPL Park in Philadelphia (25 July)
AC Milan vs. Chelsea at the Sun Life Stadium in Miami (28 July)
Tickets:
Fans looking to see the Blues in action will have to hurry, since tickets are rapidly being sold out. In fact, the match against the MLS All-Stars, scheduled at the PPL Park in Philadelphia, has already been sold out.
However, there are still tickets for the other games - click here for tickets to the game against the Seattle Sounders, here for tickets against PSG and here for tickets against AC Milan.