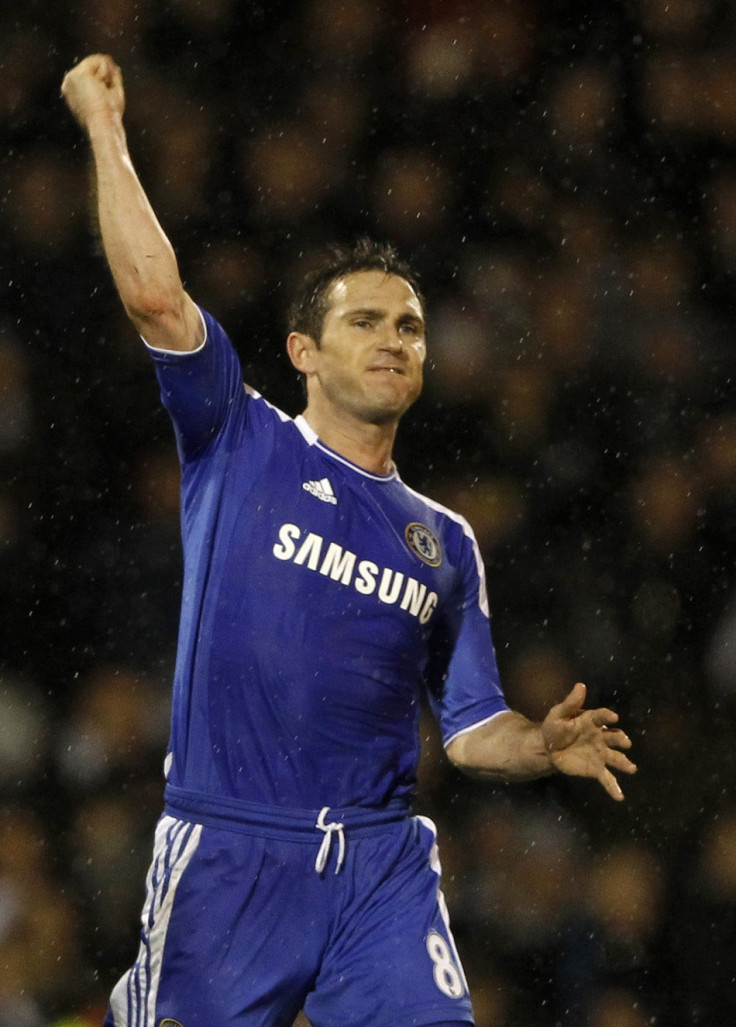 Veteran Chelsea midfielder Frank Lampard has said he is all set to hold talks with the Blues over a contract that will see him finish his professional career at Stamford Bridge. The news should dispel rumours Lampard could move to the US' Major League Soccer (MLS) club Los Angeles Galaxy. It should also clear the air of concerns Lampard could follow Ivorian international Didier Drogba out the door and look for a bigger salary in the US, China or the Middle East.
"I'm ready to sit down and talk to Chelsea whenever they want to. I've had a great time playing for Chelsea and I hope I can prolong it. In an ideal world I'd finish here and keep giving what I have given over the past ten years. Though, I wouldn't want to fade away as a player and be here without performing or producing. I want to always be at a level I know I can play at and give a lot when I play," the Daily Mail quotes Lampard as saying.
Lampard admitted that while he knew his career couldn't go on forever, he could definitely see himself playing another year, along with the likes of John Terry, 31 and Petr Cech, 30. The former West Ham player explained that he felt the senior players could advise and help the younger players and improve the overall quality of the team.
"I certainly feel I've got more than a year left in me. I feel I've got a few more years in terms of top football. I'm fit enough and fresh enough. My legs are fine and with experience you can bring something else to the team in terms of off the pitch, helping the young players coming through," he explained.
Finally, Lampard also spoke of the frustration of missing the 2012 European Championships; he suffered a thigh injury in a training session leading up to the tournament.
"It was a huge disappointment at the time. I got injured on the second day but looking back now it means I've had a good old rest which is something I don't normally get. But personally it was frustrating watching the tournament and frustrating seeing us get knocked out," he said.