Chelsea interim manager Roberto Di Matteo, who has helped the Blues achieve FA Cup glory as well as reach the finals of the Champions League, is reportedly afraid that the club owner Roman Abramovich will choose another big-named boss over him this summer.
The 41-year-old Italian, despite his uncertain future at Stamford Bridge, is reportedly determined to lead his side into another glorious moment by beating German giants Bayern Munich and winning the Champions League trophy.
"Robbie is determined to go for glory against Bayern, even though he's resigned to leaving regardless of what happens in Munich. He has tried to talk to the club's hierarchy about pre-season training for next season and been given very short shrift," The Sun quoted a senior Chelsea source as saying.
"That convinced him he really is just an 'interim' manager, filling the post until a full-time appointment can be made. He's hugely disappointed after the miracles he has worked here since taking over from Andre Villas-Boas in March. Two Cup finals is an amazing success after inheriting that mess," he added.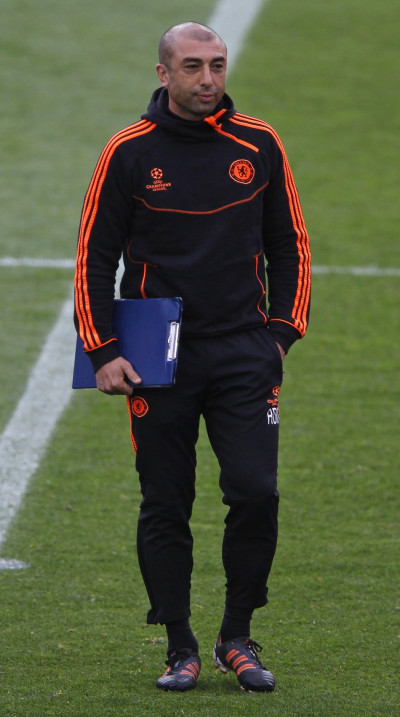 "And winning the FA Cup last Saturday was very special. He won it with Chelsea as a player, scoring that amazing goal against Middlesbrough in 1997, and now he has won it as a manager too," he said.
"That guarantees him hero status with the fans but won't budge the powers-that-be. Everyone knows Villas-Boas was appointed last summer to get rid of the older players. Di Matteo has the full support of all the players but, fundamentally, nothing has changed," he added.
Apart from contemplating about his own future, Di Matteo has reportedly spoken in Chelsea captain John Terry's defence following many people criticising the 31-year-old defender's form.
Terry, who was dominated by strikers Luis Suarez and Andy Carroll during Chelsea's 1-4 loss to Liverpool, made a lot of mistakes that allowed the Reds to thump the Blues by a sizeable margin.
The former Three Lions skipper, who will miss the Blues' Champions League final against Bayern Munich, is also speculated to lose his place in the England squad for the forthcoming Euros in June following his poor performances, suspensions and trial for his alleged racial abuse against Queen Park Rangers defender Anton Ferdinand.
Di Matteo has given his full backing and support to Terry.
''John has been magnificent for us,'' he said. ''He has been playing all the games, he has been a leader and everything you want in a captain," ESPN quoted Di Matteo as saying.