The main airport in the flood-hit Indian city of Chennai is expected to resume partial operations on 5 December, as floodwater triggered by the heaviest rainfall in over a century continues to recede. Airport officials told local media some 22 flights that had been stranded since 1 December will be cleared for take-off, although incoming flights remain suspended.
India's fourth largest city experienced intermittent rainfall on 4 December and more rains are forecast for 5 December. More than 270 people have died as weeks of heavy rain have wreaked havoc since the start of November.
Some 345mm (14 inches) of rain was recorded in the city over a 24-hour period earlier this week, causing reservoirs to overflow and inundate low-lying areas. Reports say 4,000 soldiers have been dispatched to flooded areas to lead rescue efforts. Around 10,000 people have reportedly been rescued from rooftops but several more remain stranded.
'No control'
Seema Agarwal, a resident from the central district of Alwarpet, said people were desperate to leave the city and were queuing at bus stations. "These are people who haven't eaten for days," she told the Reuters news agency. "They have seen their possessions float away from the house. Food, clothes – all gone."
Prime Minister Narendra Modi has pledged $141m (£93m; €130m) for flood relief in the capital of Tamil Nadu state.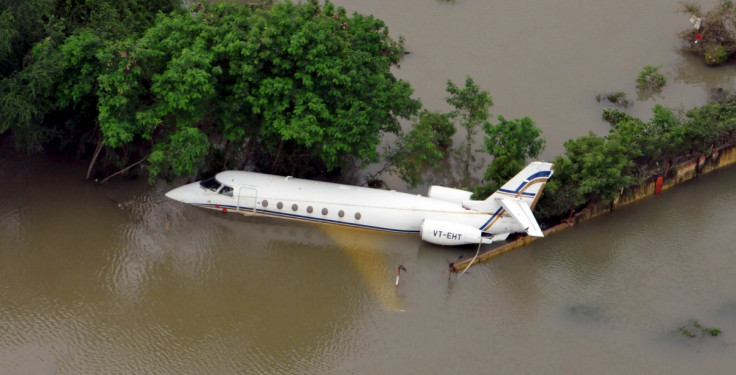 Meanwhile, city officials are investigating the deaths of 18 patients overnight at a private hospital in the southern district of Manapakkam due to power failure knocking out life support. Power is slowly being restored in the affected areas, according to local reports, while rescue personnel have set up community kitchens and shelters for the victims.
"We live in a city expecting that we will have access to basic facilities. But today, we have no drinking water, no fresh food and no control over our lives," Sudha Raman Murthy, a resident of the city, told Reuters.