Cherry Groce Inquest: Police Sorry for 'Inexcusable' Failings over 1985 Brixton Riots Trigger Shooting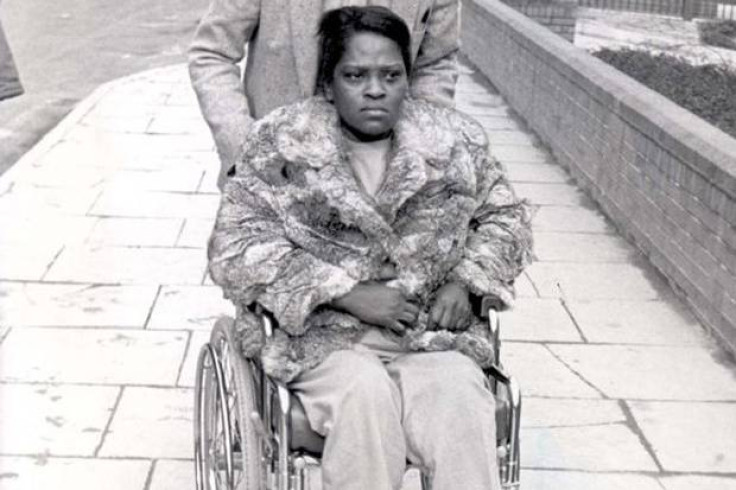 Police have apologised "unreservedly" to the family of Dorothy 'Cherry' Groce after an inquest ruled several police failings led to her shooting and subsequent death.
Groce was left paralysed after she was shot by armed officers during a raid on her home in south London in September 1985.
Officers were looking for her son Michael, who was wanted in connection with suspected firearm offences at the time.
Groce died at the age of 63 from kidney failure in 2011, 26 years after she was shot by police. A pathologist linked the gunshot injury to her death as she still had fragments of the bullet in her spine and was more susceptible to other illnesses.
Groce's shooting led to two days of rioting in Brixton in September 1985. During the disorder, more than 200 people were injured and dozens arrested as shops were looted and petrol bombs were hurled at police.
Following six days of evidence at Southwark Crown Court, a jury highlighted a total of eight police failings, including not calling off the planned raid due when briefed to do so and failing to adequately check who lived at the property, resulted in Groce's death.
The jury concluded: "Dorothy Groce was shot by police during a planned, forced entry raid at her home, and her subsequent death was contributed to by failures in the planning and implementation of the raid."
Met Police have now apologised to Groce's family and admitted it is "inexcusable" that it has taken nearly 30 years for police to make a public apology.
Commissioner of the Metropolitan Police Service Sir Bernard Hogan-Howe said: "I apologise unreservedly for our failings.
"I also apologise for the inexcusable fact that it has taken until now for the Met to make that public apology. Sadly this means that the person that most deserved to hear that apology, those words that we are sorry, is no longer here.
"Mrs Groce bore her suffering with dignity, and her story is a powerful reminder to all our officers of our responsibilities where we use force or plan for its possible use."
Following the conclusion of the inquest, Groce's family said they had "battled for justice and fought for truth" over the past 29 years.
Her son, Lee Lawrence, added: "We have always known that the shooting of our mum was not an accident. For 29 years the police have had a copy of the report which clearly identifies the multiple, serious failures behind the shooting. However, that report was not shared with my family until the run up to this inquest.
"The verdict of this jury serves to break the silence in which we have suffered since the shooting in September 1985.
"My mum is the hero in this: she inspired us as a family for fight for the truth. Today the truth is our victory."
© Copyright IBTimes 2023. All rights reserved.