Jean Bernard Fernandez Versini has reportedly demanded a divorce pay-out of £3m from his estranged wife Cheryl. Following reports that the pair are to split after 19 months of marriage, speculation has been rife that the singer looks set to lose a substantial portion of her £16m fortune in the divorce settlement.
The pair were married after a whirlwind three-month romance and the Crazy, Stupid Love singer refused to have a pre-nuptial agreement to protect her royalties and assets.
According to The Sun in return for the cash payout Cheryl's lawyers are seeking a gag order, preventing the French businessman from divulging the intimate details of their relationship and their former life together. A confidentiality clause is included in a divorce settlement as standard and does not suggest either party has anything to hide.
Despite earlier claims that the entrepreneur was said to just be 'happy to end things quickly and amicably' and wouldn't dream of taking money from his wife of 18 months, JB has allegedly been suggesting 'ridiculous figures' for the settlement, leaving her 'terrified' for her fortune the newspaper reports.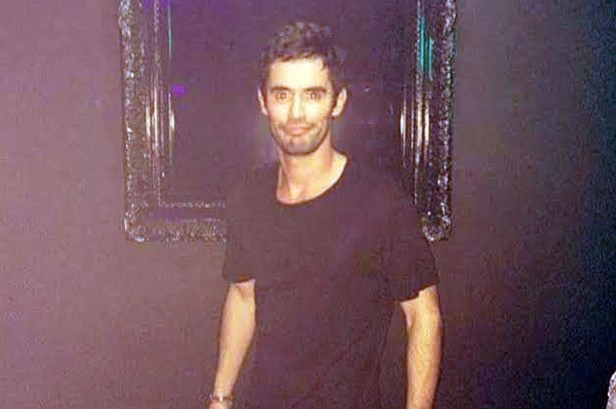 A family friend reportedly said: "He's come up with some ridiculous figures as he devises what he thinks is a fair split of their joint assets. He's said he is looking for £3m."
Another source added: "Cheryl is terrified that JB will try to cash in on their relationship. Lawyers have put forward divorce papers which include a requirement that Jean-Bernard does not talk publicly about their marriage."
On Saturday, JB hit back at claims that he had been hiding his playboy past from Cheryl after a Sunday newspaper alleged that he had exaggerated his wealthy upbringing and businessman credentials.
He responded to the allegations in an angry Instagram post, which read: "Talk about me all you want I couldn't care less ! don't talk about my dead parents that were irreproachable and amazing if you would have done your homework you would know."
The pair first met in Cannes during the film festival, where the entrepreneur was running his Cosy Box pop-up restaurant. They married in a secret ceremony in Mustique in July 2014 after a whirlwind three-month romance. The couple exchanged vows in front of just four guests, including the Fight For This Love hitmaker's mother, Joan Callaghan.
She earlier admitted that she wasn't' being practical when she tied the knot for the second time. "It was my heart and my head. I'm not an 18-year-old, I'm a 31-year-old woman and I know what I'm doing. I'm doing what makes me happy and that is what is right for me," she said at the time.
While the pair have been embroiled in a public spat on social media, Cheryl has shrugged off her personal heartache as she celebrates her best friend Kimberley Walsh's forthcoming nuptials.
This weekend she joined Walsh and fellow bandmate Nadine Coyle for a girls' night out at Walsh's hen do. Cheryl is also set to be a bridesmaid at the wedding, just weeks after reports surfaced that her own marriage is to end.
Walsh is due to tie the knot with her partner of 11 years, former Triple 8 boy band star Justin Scott in Barbados at the end of January.