Just days after reports of her rumoured divorce emerged, Cheryl Fernandez-Versini has apparently turned to the gym as she comes to terms with the end of her 19-month marriage to Jean Bernard.
She put on a brave face on her private pain as she made her first public appearance since the divorce news first broke, to attend the launch of a new boxing gym on Thursday (14 January), KOBOX in London, which is owned by her manager Lily England's boyfriend, Shane Collins.
The 32-year-old earlier shared a make-up-free selfie following a kick-boxing session with her personal trainer. The caption on the photo read: "K O'd by Shane." Cheryl hid her eyes from view underneath a black sports cap in the picture that showed off her flawless skin, but also revealed the toll that the stress of her break-up has evidently taken on her.
The X Factor judge has been the focus of speculation for her shrinking frame which she previously attributed to the stress of her father-in-law's death.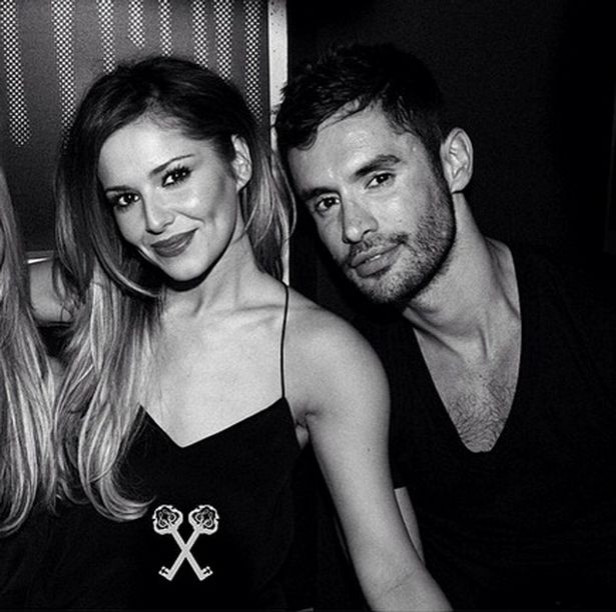 The post kick-boxing training picture might suggest that the Geordie star is fighting back, as she faces the prospect of an expensive divorce settlement, since she did not sign a pre-nuptial agreement, before her whirlwind marriage to the French businessman. The star who is worth £16m stands to lose a portion of her fortune which is the result of the years working in Girls Aloud, as a solo singer, from her role as a judge on The X Factor and her endorsements for L'Oreal.
Her former Girls Aloud bandmate Sarah Harding recently commented that she was certain Cheryl would cope after her latest heartbreak. Talking to the Loose Women panel, the 34-year-old said: "Cheryl's a strong girl and she'll bounce back - she always does."
According to The Mirror, the singer cited "irreconcilable differences" and "unreasonable behaviour" as the reason for the split, while the Sun on Sunday alleged that JB was prone to jealousy.
A source told the newspaper: 'In the end Cheryl realised she had married too soon and had been swept away by a bit of a whirlwind romance. Over time it became clear to each of them that they were very different people and from very different worlds. They are now focusing on making sure they stay friends. The divorce is amicable and they have both said they will always be there for each other."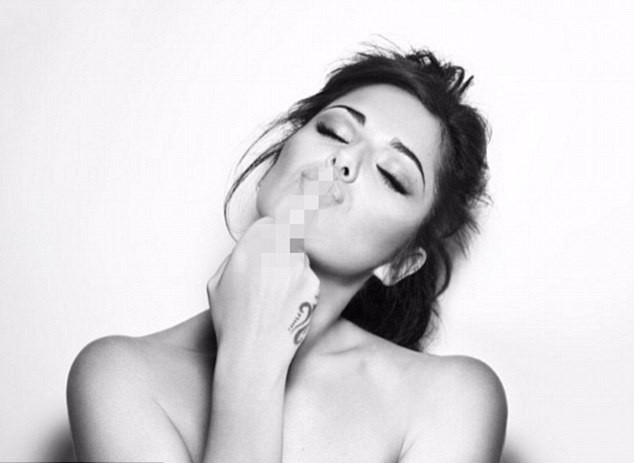 While there has been no official confirmation that Cheryl, who was also married to Ashley Cole, is to divorce for the second time, she and JB have been embroiled in a very public spat on social media in recent weeks, exchanging thinly-veiled digs that indicated that the marriage was on the rocks.
Turning to social media to kiss 2015 goodbye, Cheryl posted the telling message: "I'm happy to see the back of you" with a picture which features a black and white image of the Fight For this Love singer, kissing her middle finger as she bids adieu to the year that was and, evidently, her husband too.
JB too took to social media, to defend himself against suggestions that he was even jealous of the time his wife spent with her dogs. Breaking his silence after news of their impending divorce went public, the 35-year-old Frenchman posted a picture of a dozing dog on Instagram with the caption "Really!!" followed by several crying laughing face emojis, expressing his evident disbelief at the suggestion.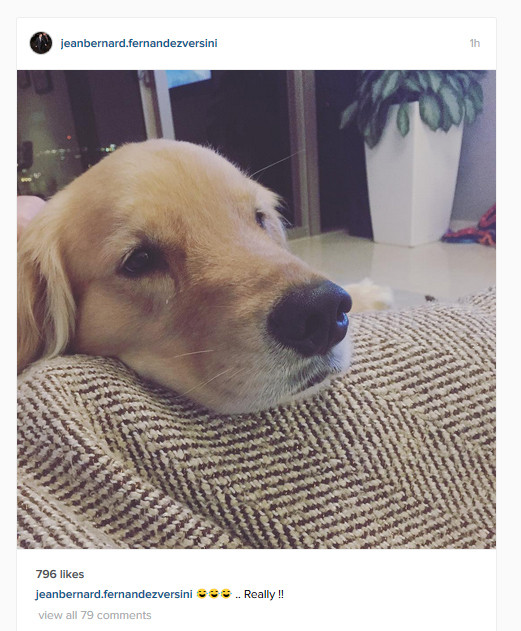 In a second post he shared a picture of a little girl, with a message penned in both his native French and English. It read: "Out Of The mouth of children comes The Truth ... Get informed before you get opinionated ..." (sic)
While the couple are fighting it out on social media, it seems Cheryl's kick boxing training might yet come in handy, as she prepares to fight not for her love, but for her money.