Cheryl Fernandez Versini's marriage continues to be the focus of speculation following reports that the X Factor judge and husband Jean-Bernard are heading for a split. The pair had a whirlwind romance and just three months after meeting, tied the knot in a secret ceremony in Mustique.
Some 19 months into the marriage, it seems the relationship has been less than perfect and if Cheryl, 32, does divorce her second husband, it could also prove to be an expensive break-up.
According to the Daily Star, the Fight For this Love singer stands to lose half her £16m fortune as it has been reported that she did not sign a pre-nuptial agreement. She said she was "so in love" that she "refused" to discuss a pre-nup, leaving her husband open to claim half her wealth..
Cheryl had also previously refused to sign a pre-nup when she married footballer Ashley Cole in 2006. Explaining why she would not take legal steps to protect her assets she said: "I think that's defeating the point. We're getting married because we're committing ourselves to each other to spend the rest of our lives together. No ifs and buts.
"I think [pre-nups] are disgusting. I could understand if you're 93 and you've got billions of pounds and this 24-year-old wants to marry you in a month. But we're a work in progress, we're going to build our married life together not thinking about if it ever ends."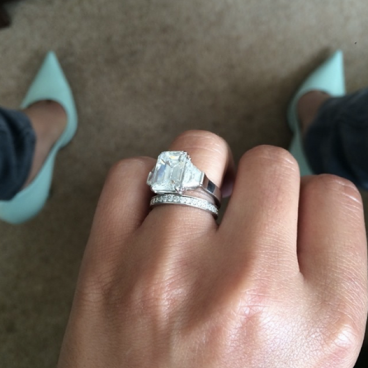 Cheryl filed for divorce from Ashley in 2010 citing 'unreasonable behaviour' after numerous allegations of his cheating.
Cheryl has amassed her substantial fortune through her singing career as part of Girls Aloud and as a solo artist, endorsements with L'Oréal and her judging role on the X Factor. Her husband too has significant assets from his family and business ventures, including a partnership in the popular Cosy Box pop-up bar in Cannes.
While Cheryl could fight for a lesser settlement, the process would almost certainly be "expensive and extremely stressful" said James Brown, a partner in Manchester law firm JMW. "In the event Cheryl and her new partner divorce, the starting point for the court will be that her husband is entitled to half her wealth," he said.
The Geordie pop star who first rose to fame through TV reality singing show, Pop Star The rivals, has appeared troubled in recent months. Her dramatic weight loss prompted concerns among fans for her health and she was seen breaking down on The X Factor while listening to a performance of the emotional song "Love Is a Losing Game", the lyrics of the break-up track evidently resonating with her.
Fueling rumours that the couple is heading for a split, she recently deleted a picture of her husband from her Instagram account. The image which was uploaded in August this year, showed the restaurateur lifting up his shirt to flaunt his impressive washboard stomach. She captioned the image: "He tells me I'm almost there." One snap of her partner remains on the page, taken 78 weeks ago along with her picture of her wedding ring, which she used to announce her secret marriage.
There have also been reports that JB had been unhappy with how Cheryl was represented on The X Factor and it was alleged he had a disagreement with Simon Cowell during a recording of the TV show after the music mogul, in the course of their usual banter, appeared to criticize Cheryl.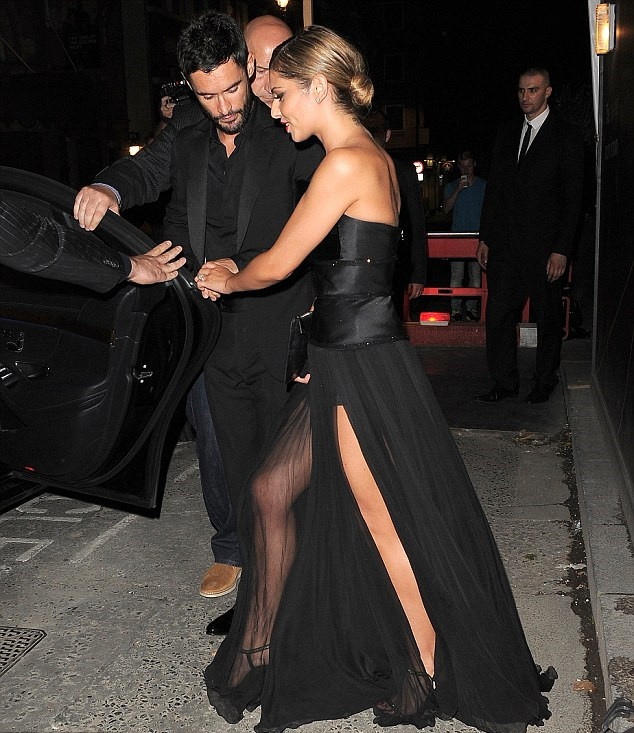 Most recently one of Cheryl's cousins claimed that the problems between them stemmed from a language barrier. Tony Tweedy told The Sun that that the singer, who speaks no French, was struggling to communicate with her partner. "Cheryl can't speak French. I'm told he speaks little English," he said. "What sort of relationship is it if she cannot speak French and he can't speak English? They may as well have a threesome with the interpreter."
He added: "The family thinks the marriage is over. When I asked if Cheryl was happy with him, they replied, 'Put it this way, I'll give it six months.' That was three months ago, and look what's happening."
In signs that there is trouble in paradise, it was reported that Cheryl spent Christmas in the UK while JB was living it up in Miami.
For the moment Cheryl herself is keeping mum about her alleged marriage woes, but it seems the singer, who was once voted the sexiest woman in the world, has been unlucky in love again.