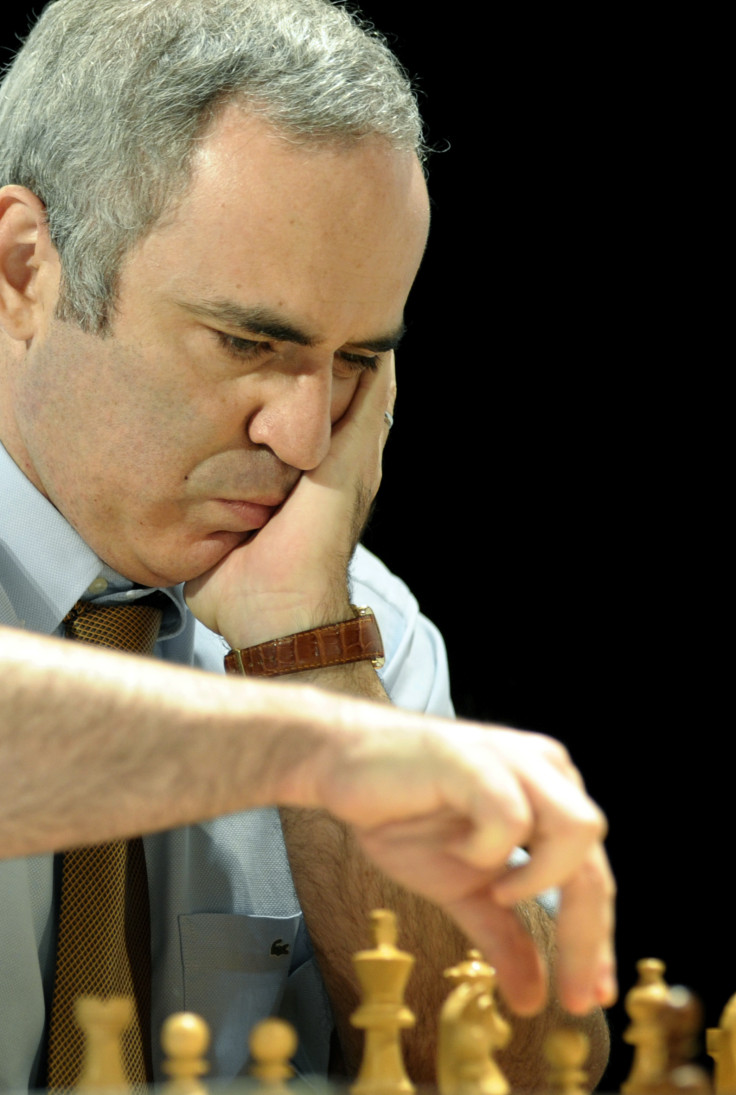 Russian sports club Spartak has airbrushed chess legend and Vladimir Putin critic Garry Kasparov from the pages of a book commemorating its greatest competitors.
Chess writer Evgeny Gik said that he was recently commissioned to write chapters in the book about Kasparov and another former Spartak player, Armenian grandmaster and former world chess champion Tigran Petrosian.
However, when Gik opened the book, produced to mark the chess club's 80th anniversary, he found that while the entry on Petrosian remained, the chapter on Kasparov had been erased.
When Gik quizzed the editor about the revision, he was told that the decision was made at the "last minute" by someone "higher up".
Kasparov, widely regarded as the greatest chess player ever, became the youngest ever chess world champion, when he defeated rival Soviet grandmaster Anatoly Karpov in 1985, aged only 22. He went on to retain the title for 15 years, and famously lost to computer Deep Blue after a series of matches in 1997.
In recent years he has been devoted to politics and activism, becoming an outspoken critic of Russian president Vladimir Putin and living in self-imposed exile in the US.
In 2007, he was arrested and detained for questioning by the KGB while taking part in an anti-Putin rally in Moscow. He was also arrested at a protest outside the courthouse where punk protest band Pussy Riot were being tried in 2012.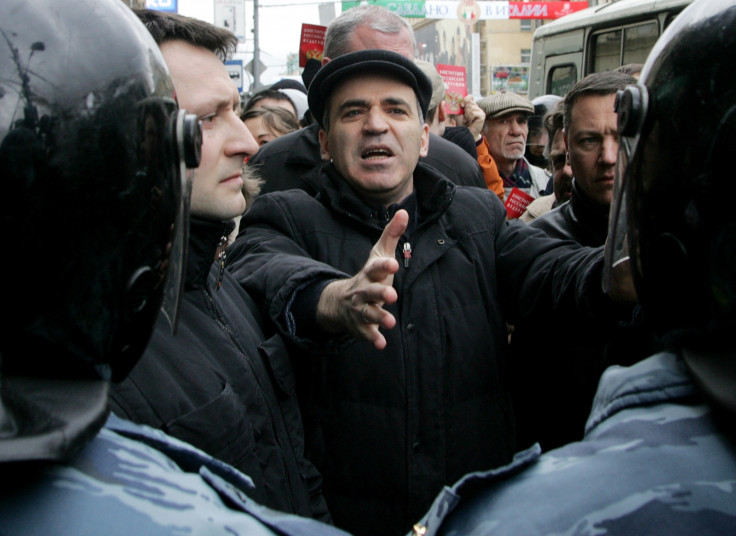 After Gik's claims appeared on Russian chess website Chess-News.ru, Kasparov quipped on Twitter: "I suppose if Putin's lackeys want to remove my name from every Soviet/Russian record book it will at least keep them busy for a long time!"
Founded in 1921, Spartak was a fitness and sports society for all the workers' unions in the USSR. Though abolished in 1987, it was re-established in 1991 as an international sports club after the collapse of the Soviet Union, and has affiliations across the former USSR.