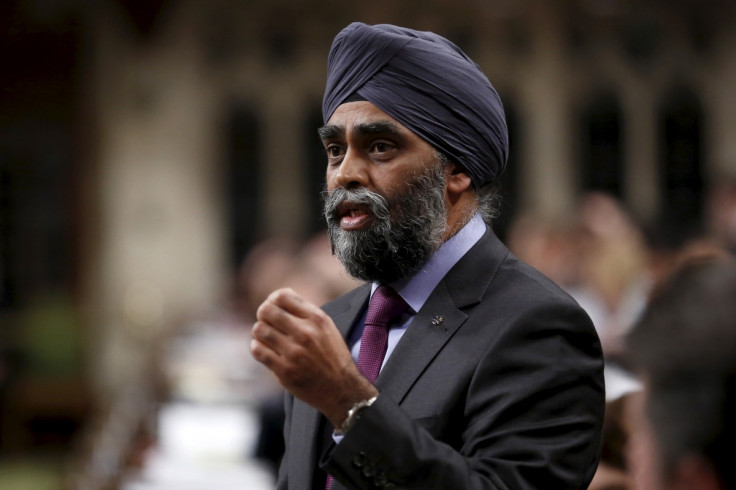 A chicken burger has been named after Canada's Defence Minister Harjit Sajjan by a café. The Cannibal Café located in downtown Vancouver called the burger the "Minister of National Deliciousness".
The burger, which includes a tandoori-spiced patty smothered in butter chicken sauce, was featured as February's burger of the month. However, as soon as diners got fascinated by the name, the restaurant decided to keep the item permanently on the menu.
"National Deliciousness indeed! Tried my namesake burger at #Vancouver's @TheCannibalCafe and was not disappointed," tweeted 45-year-old Sajjan, Canada's first Sikh defence minister. Sajjan, who was originally born in India and then moved to Canada when he was five, was appointed the defence minister in November 2015.
Other ingredients in the burger include red onion pakoras made with chana (chickpea) flour, pressed yoghurt with fresh mint, cilantro and cucumbers.
"I approve. It's got pakoras on it. Who would've thought to put it into a burger? Now that – that makes sense," the Canadian minister, who held a brief chat with the chef behind the burger, told CTV Vancouver.
In February, Sajjan made news following a controversy in Canadian Parliament when an MP made apparent racist remarks. An opposition lawmaker had said MPs need "English-to-English" translation to understand Sajjan but his comments received a lot of flak.