Since March 2016, the National Crime Agency (NCA) and the UK Border Force have seized 123 child sex dolls, and the most recent case – the jailing of David Turner – has raised further questions over their use.
One of the very real fears, as Jon Brown, head of development at the NSPCC, has said, is that "there is a risk that those using these child sex dolls or realistic props could become desensitised and their behaviour becomes normalised to them."
He goes on: "The NSPCC is calling on government to take action to criminalise the manufacturing, distribution and possession of these grotesque dolls, in the same way it does indecent images of children. There is no evidence to support the idea that the use of so-called child sex dolls helps stop potential abusers from committing contact offences against real children."
Of the seven people who have been charged with importing a child sex doll (as at the end of July 2017), six of them have also possessed indecent images of children. It is a good way to catch these people.
As Hazel Stewart, from the NCA's Child Exploitation and Online Protection Specialist Operation Team, told the BCC: "We know their purchase can indicate other offences against children, as was the case against Turner who had a sickening stash of abuse images. Importers of such obscene items should expect to have law enforcement closing in on them."
Was their purchase of a child sex doll an indication of the escalation of their behaviour? Would their next step be to have sex with an actual child?
I am intrigued about the one case (out of seven) where they did not find any illegal images on his computer. What if he wanted a doll, in preference to looking at child abuse images, or sexually touching a real child. What if his main aim was to protect children?
Albert, a paedophile who uses sex dolls, wrote to me to describe why he thinks people like him should be able to continue using them.
He uses a silicon child sex doll, which he named Umeko and dresses as a 10-year-old girl, to manage his desires.
I strongly support the idea of child sex-dolls for paedophiles. But it takes more than 'giving' a doll to a paedophile. He must want it, and be willing to take control over himself.

It won't work for all paedophiles. But, for a paedophile who is willing to use a child-sex doll instead of harming a real child, and who is willing to stay within the limits of his own imagination, as I have, then a child sex-doll can be invaluable, and help to protect children.
The idea of someone using a child sex doll is abhorrent to most. Even amongst my colleagues who work with people who have committed sexual offences, the views are very divided. Many feel that it would be dangerous to permit child sex dolls.
But, as James Cantor, a psychologist and neuroscientist who studies paedophiles, and editor-in-chief of the academic journal Sexual Abuse, said: "People's aversion to this topic is stopping us from improving child protection efforts."
I am instinctively against allowing the public to be able to purchase child sex dolls, as I fear that for some it might lead some people to commit crimes against real children. But I am open to engaging in the debate and listening to the experts.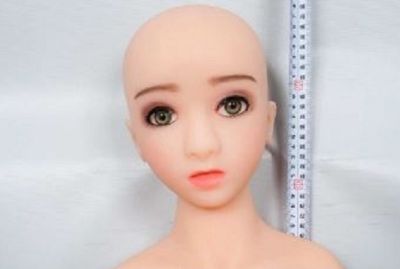 Research with surprising results
Milton Diamond, a sex researcher and professor at the University of Hawai'i, published a study in 2010 exploring the levels of child sexual abuse in the Czech Republic both before and after the fall of the communist regime.
Before, all forms of sexually explicit material – including magazines such as Playboy – were banned, and all nudity was considered pornographic. When the new government came into power they passed a law allowing some nudity, including child porn.
When child pornography laws were relaxed, there was a "significant decrease in the incidence of child sex abuse." However, the rates of other crimes did not change in the same time period in the Czech Republic.
Diamond speculates that the reason for the decline in child sexual abuse could be because potential offenders were able to substitute child pornography for sexual acts with real children.
Which raises the question; might having access to some form of legal sexual expression actually protect children?
We certainly don't want to create a situation in the UK where it is easier to get hold of a real child than to get hold of a substitute that would divert the urge.
A colleague of mine told me of a case involving a troubled man who had heard about the high-profile killing of a child and, rather than express distress at the child's pain, he was envious of the murderer. He wanted to use a doll to vent his own sadism (this story will be really hard for some of you to read):
This man wanted to buy a 'Reborn' doll (a legal lifelike baby doll which coos, has a heartbeat and appears to breathe) so that he could vent his sadism on the doll rather than on any living child. He felt that such a doll (although not designed as a sex doll) would have provided him with a safe temporary outlet while he had therapy to bring his urges under control and resolve them. He is in therapy with an extremely experienced therapist who specialises in people with sadistic urges towards children.
Some argue that using a child sex doll might actually keep children safer, as it is one of the few things a paedophile can use that does absolutely no harm to a real child. As Albert said:
For me, collecting dolls keeps me from collecting child porn.
Maybe we need to research this?
James Cantor agrees with Jon Brown (NSPCC) about the lack of evidence. Cantor said:
It is very possible that using child sex dolls could reduce someone's risk of harming an actual child, but I am not aware of any such study actually having been conducted. Importantly, the reverse is also true. There is no evidence that using child sex dolls causes any increase in risk of molesting a real child.

Having worked with many hundreds of pedophiles and sex offenders against children, what I have consistently observed is that men commit their offenses when they feel the most desperate. But by blocking the harmless ways of masturbating, all we are doing is making them more desperate.

Although this has been my consistent observation, it is still just my own observation. What we need most is solid, objective research to test the use of child sex dolls and other potential prevention methods. We have government agencies and philanthropists providing funds to help victims after there is a case of abuse. But we have forgotten how much more good could be done by working to prevent it in the first place. Of course, some people will feel uncomfortable with this kind of research. But they should be even more uncomfortable for as long as we remain without it.
Michael Seto, a forensic psychologist who studies paedophilia, sexual offending and child pornography, suggests:
We need research to figure this out. My hope is that people can get past their emotional reactions to the idea of child sex dolls or fictional child pornography, in the hope that we might find an option that helps people with pedophilia and makes children safer.

For some individuals with pedophilia, access to child sex dolls or fictional child pornography might be a safe outlet for their sexual desires, which otherwise cannot be expressed legally. This might further reduce their likelihood of sexually offending against children. For others, though, child sex dolls or fictional pornography might be an incitement, stirring up sexual feelings that lead to offending.
We have no way of knowing if using sex dolls would escalate a paedophile's behaviour, although intuitively I feel that it would in some people. However, I wanted to check the statistics to see if my gut feelings were correct.
We do not have research about dolls, so I questioned, 'Would someone looking at child abuse images escalate and start contact offending?'
To give me a sense of what the general rate of criminal reoffending is, I looked at the Government's Proven Reoffending Statistics (2014-2015), which state that the likelihood of someone convicted for theft being reconvicted within one year of release from prison is 42%.
Then I looked at research for moving from internet to contact offending. Seto, Hanson and Babchishin in their research in 2010, Contact sexual offending by men with online sexual offences, found that in a follow up period of six years, only 2% progressed from looking at child abuse images to committing a contact offence with a child.
Krone and Smith published a study in 2017 called, Trajectories in online sexual offending cases in Australia which found that 0.7% of those convicted for child abuse images, during a four year follow-up period, went on to commit a contact offence with a child.
Thus, the research indicates that 98% of people convicted for looking at sexual images of children will not be arrested for touching a child. Frankly, I was surprised by this figure.
I wonder, but don't know, if this would be similar for child sex dolls.
Use of child sex dolls would have to be within the context of good support and accountability
Providing the behaviour does not escalate, then using a child sex doll does less harm than looking at child abuse images, where a real child has been harmed.
If, and it is a big if, the topic was researched, with paedophiles being allowed to purchase child sex dolls, this would have to be under carefully controlled conditions. The dolls would have to be registered and licensed, maybe like a gun licence. There would be conditions attached. I suggest that the police would be involved, and allowed to do spot-checks on the person's computer, to check for child abuse images.
Therapy should be available, from an organisation such as StopSO, The Specialist Treatment Organisation for the Prevention of Sexual Offending. Close supervision would be essential, perhaps following the Circles of Support and Accountability model. Circles, which currently runs in the UK supporting serious sex offenders when they are released from prison, provide 5-7 trained volunteers who meet on a weekly basis with the sex offender, and are supervised by professionals.
The aim would be to ensure that adults sexually attracted to children, who are using child sex dolls, have firm social boundaries around them so that they do not offend against any actual children.
A paedophile who says it wouldn't work for him
On LBC radio, James O'Brien took a call from a paedophile, John, who admitted that a child sex doll would not work for him:
In my view these sex dolls don't do anything but enable... I look and I think. Then I stop myself, as I have a very strong set of morals. I stop myself fantasising etc. But if I had a doll to act out on what is to stop me from losing control?
He is right. Not everyone will want to control and limit themselves to a sex doll.
However, looking through the lens of unintended consequences, is it possible that by closing the loophole of child sex dolls in the UK we may put more children at risk of sexual harm?
Would the carefully regulated use of child sex dolls normalise child sexual abuse, and thus increase the amount of children who are harmed? Or does it give a safe outlet to some people whose sole sexual attraction is to children?
This is a problem we need to grapple with, because we will be faced with the same issue when technology develops to bring life-like, life-sized silicon child sex robots.
---
Jennifer Sadler is a psychotherapist in private practice who has been working in the field of sex offending for 15 years. She is writing under a pseudonym to protect the identity of her patients and due to the sensitive nature of her work.