China Accuses Vladimir Putin's Tiger Ustin for Mysterious Local Goat Deaths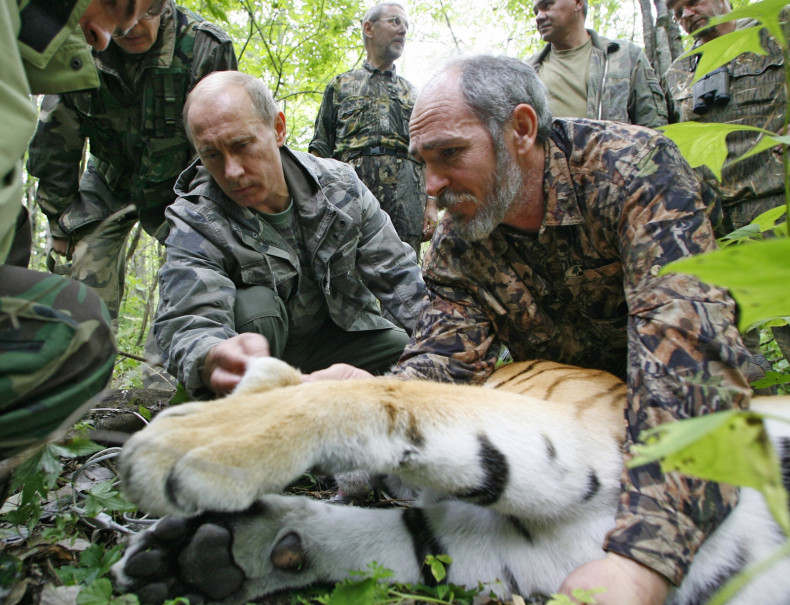 China is accusing Russian President Vladimir Putin of releasing a Siberian tiger into the wild that later killed a number of local goats.
According to state-controlled press agency Xinhua, one of the three tigers freed by Putin, named Ustin, is the main suspect in the Chinese authorities' investigation into the death of two goats.
Three more goats are said to be still missing.
A witness, cited by Xinhua, said: "The dead goats' skulls had been crushed with puncture holes. The size of a human finger clearly visible."
In October this year, Putin crossed the border to China and unleashed the three tigers into the wild with tracking devices.