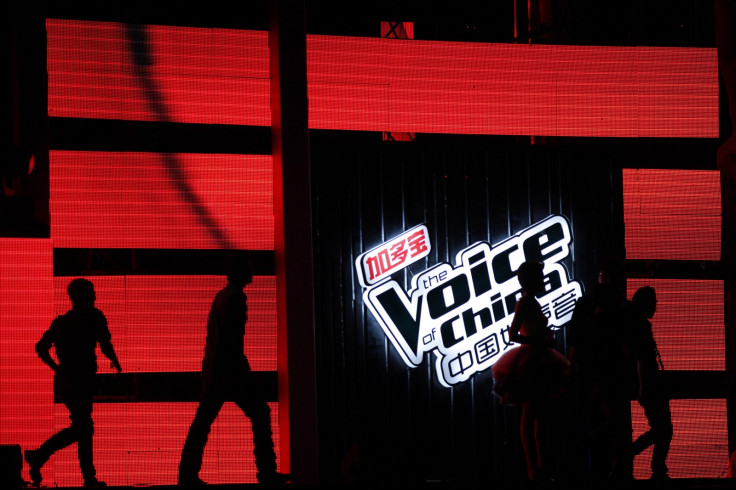 China is to restrict broadcast of TV shows that borrow concepts from abroad like the Dutch creation of The Voice talent series. The move is intended to encourage state TV channels to come up with their own original and innovative programme ideas tailored for the Chinese audience.
According to AP, the State Administration of Press, Publication, Radio, Film and Television (SAPPRFT) said foreign-inspired programmes with imported copyrights must now seek prior approval from local regulators before broadcasting programmes like the Voice of China.
Broadcasters have been ordered to pay attention to President Xi Jinping's call "to establish cultural self-confidence" and "make quality programmes with Chinese cultural characteristics".
The Voice series have been adapted by many countries from the Dutch original company Talpa Media, such as The Voice UK and The Voice (of America).
China had issued similar directives in the past with respect to children's programming, and limiting reality programmes and variety shows. The country has criticised TV channels for being "too dependent on broadcasting foreign programmes", with few original ideals.
"Only self-innovated TV programmes with Chinese cultural inheritance and characteristics can better carry the Chinese Dream themes, the socialist core values, as well as patriotism and Chinese fine traditions," the notice says, according to China.com news portal.
Under the present rules, satellite TV channels can broadcast only two foreign-adapted shows during the evening prime time slots each year. Besides, only one such programme that is newly introduced to Chinese audience may be broadcast in a year, that too not between 7.30 and 10.30 pm prime time.
SAPPRFT also announced a ban of one year on any TV channel that fails to obtain permission before broadcasting foreign-inspired programmes.
Earlier in 2015, the organisation cracked down on web streaming of foreign shows in China. They also banned reality TV shows which featured child celebrities or children of prominent celebrities.
The restrictions apply not only to programmes taken from western formats but also to Korean-based programmes, which are usually a huge hit in China.