For many people who live in the southern China town of Yulin, the summer solstice is the perfect time to get together with family and friends – and eat dog meat. Thousands of the animals end up on the chopping block during the city's annual dog meat festival, which has become increasingly controversial.
As many as 10,000 dogs, many of them stolen pets, are slaughtered for the festival in the largely rural and poor Guangxi Zhuang Autonomous Region.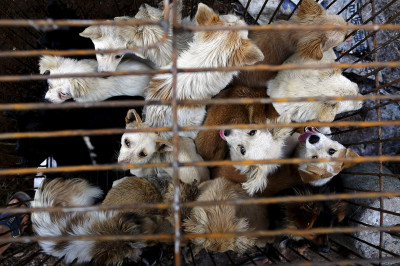 The local government denies it has any ties to the event, issuing a statement saying it does not officially sponsor or promote the festival. It said authorities would tightly control public order and punish any incidents of stealing or poisoning dogs. It said traders would no longer be permitted to slaughter dogs in public, place carcasses on display or serve meals outdoors.
A group of about 25 animal rights activists briefly unfurled banners in front of the city government office, demanding an end to the festival, but they were quickly hustled away by unidentified men. Animal rights activists said they believed the men who stole their banners were working for the local government.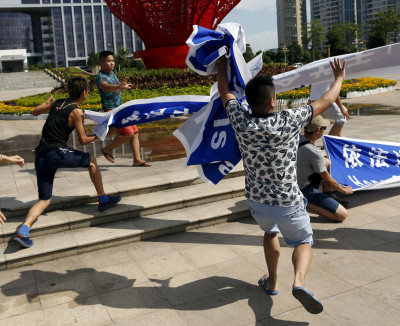 Despite the restrictions, restaurant owners reported brisk business during the event ostensibly held to mark the summer solstice. Supporters of the festival say eating dog meat is traditional during the summer, while animal rights activists say the festival has no cultural value and was merely invented by dog meat traders in 2010 as a way to boost their flagging businesses.
In recent years, the event has found itself in the firing line of China's growing animal rights movement, turning Yulin into a battleground between those who want to protect man's best friend and others who would rather just eat him.
Warning: The following pictures contain graphics images of slaughtered, cooked and butchered dogs at the festival in Yulin.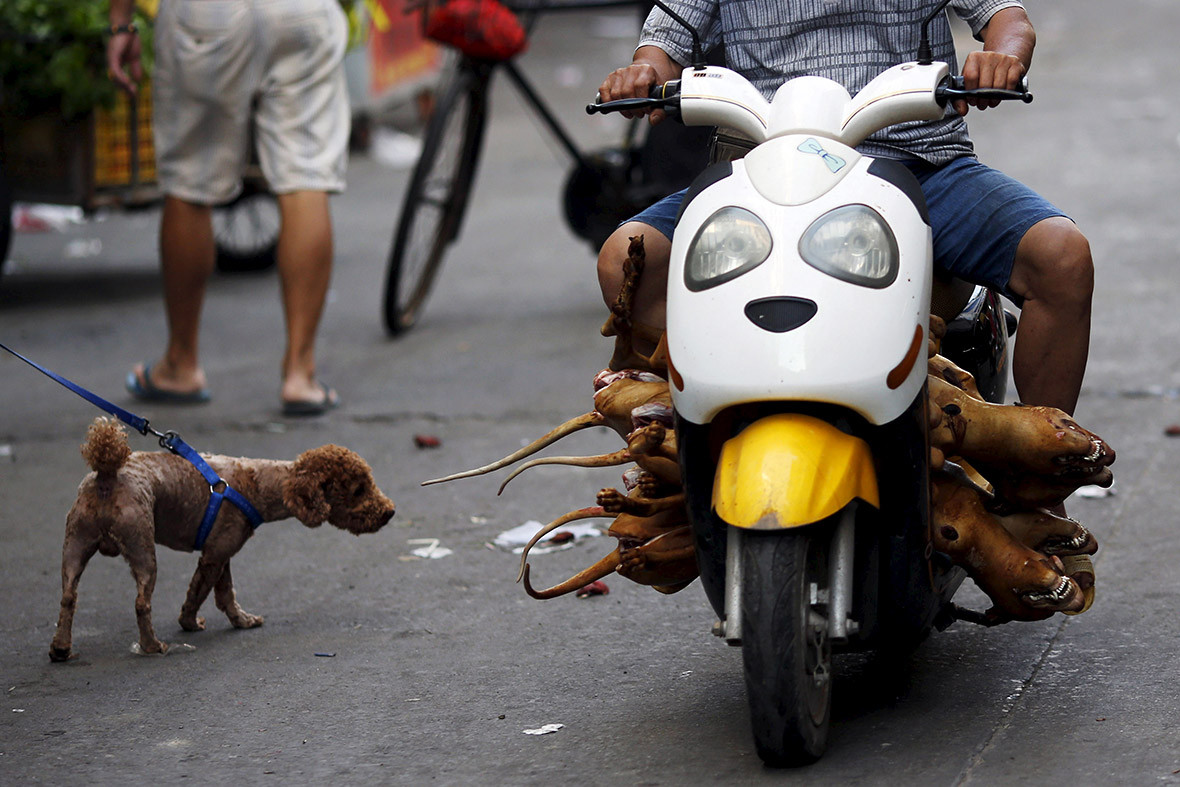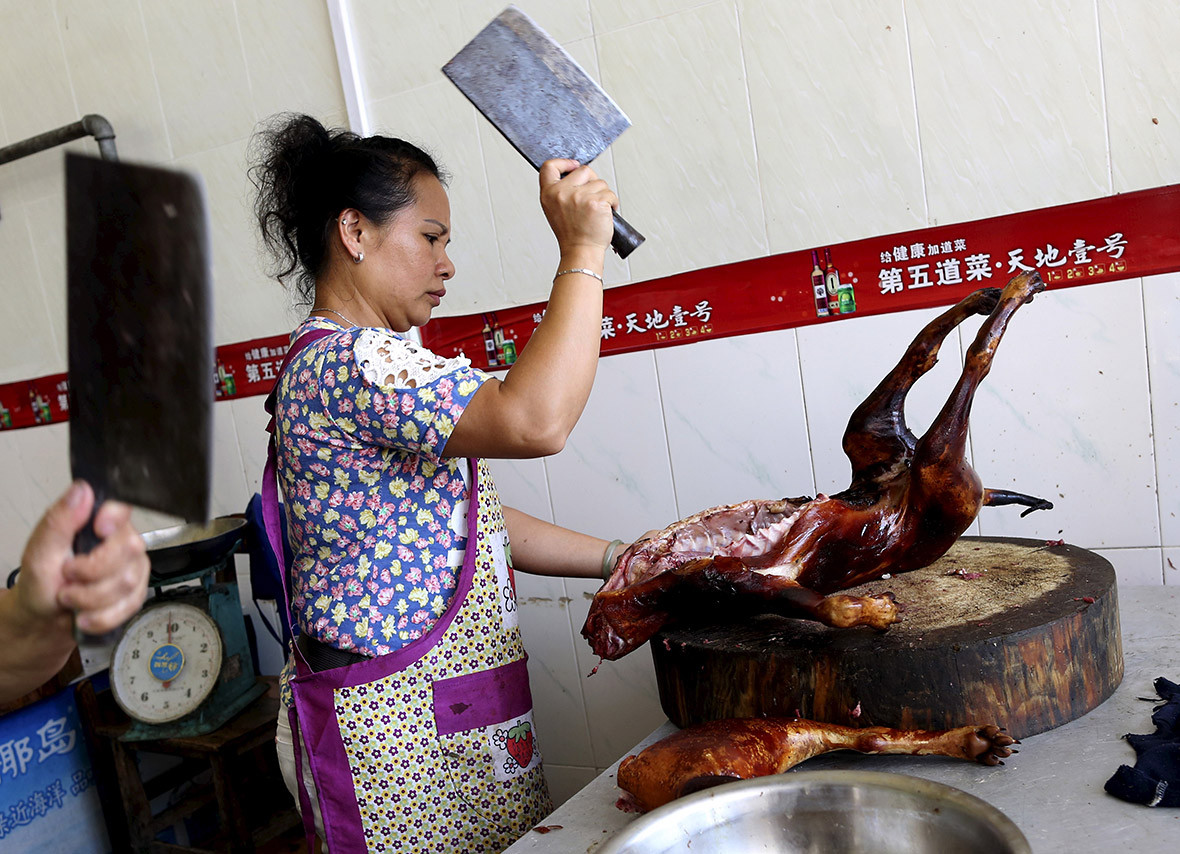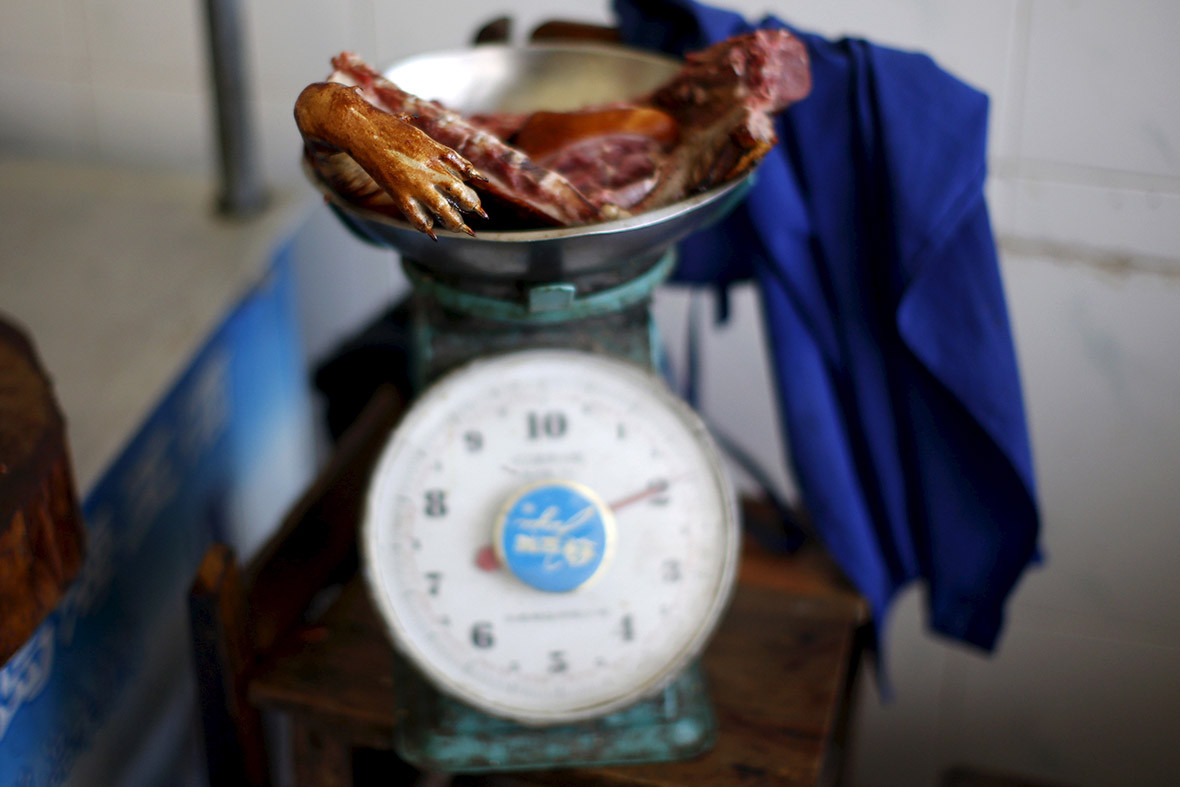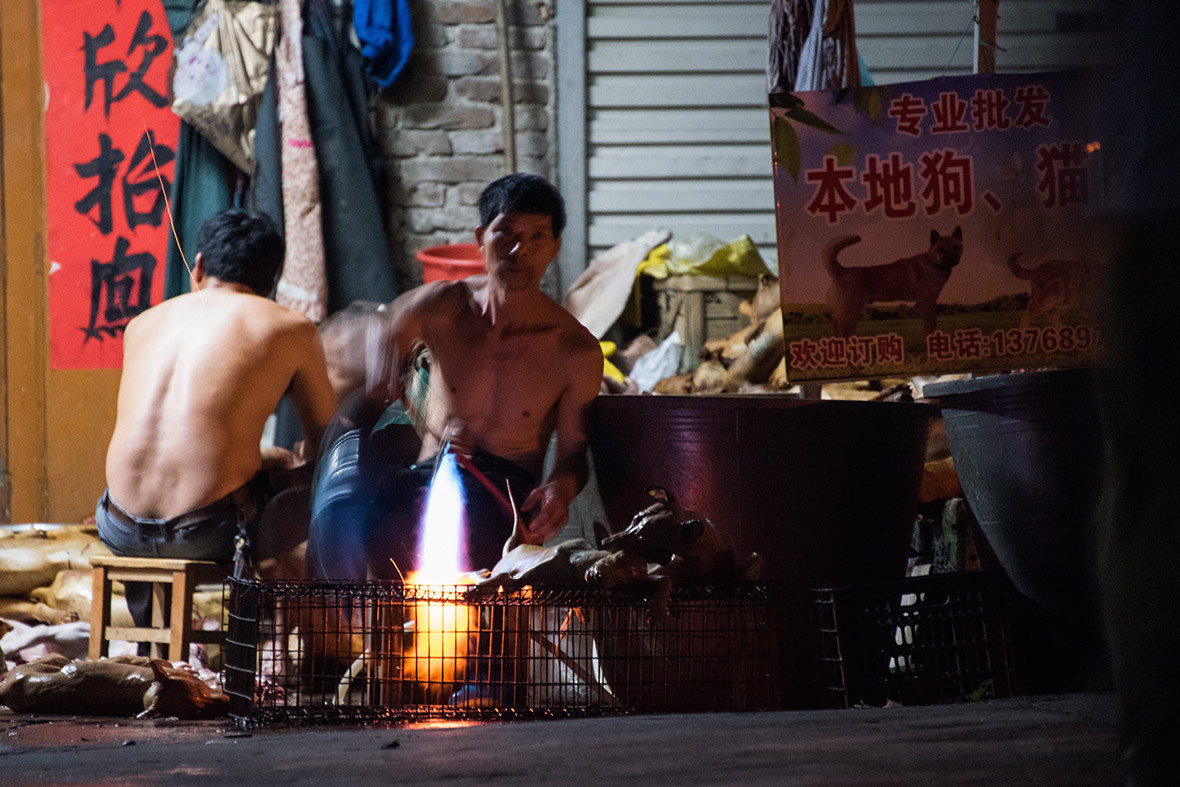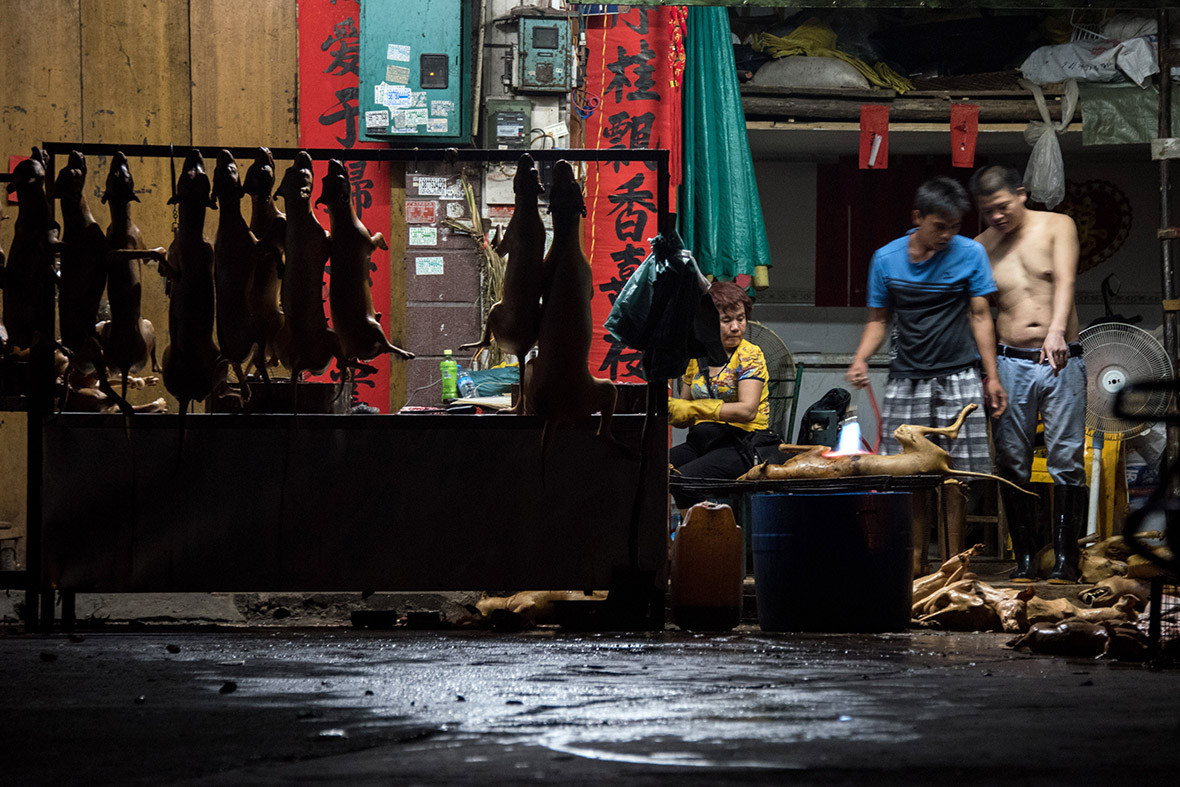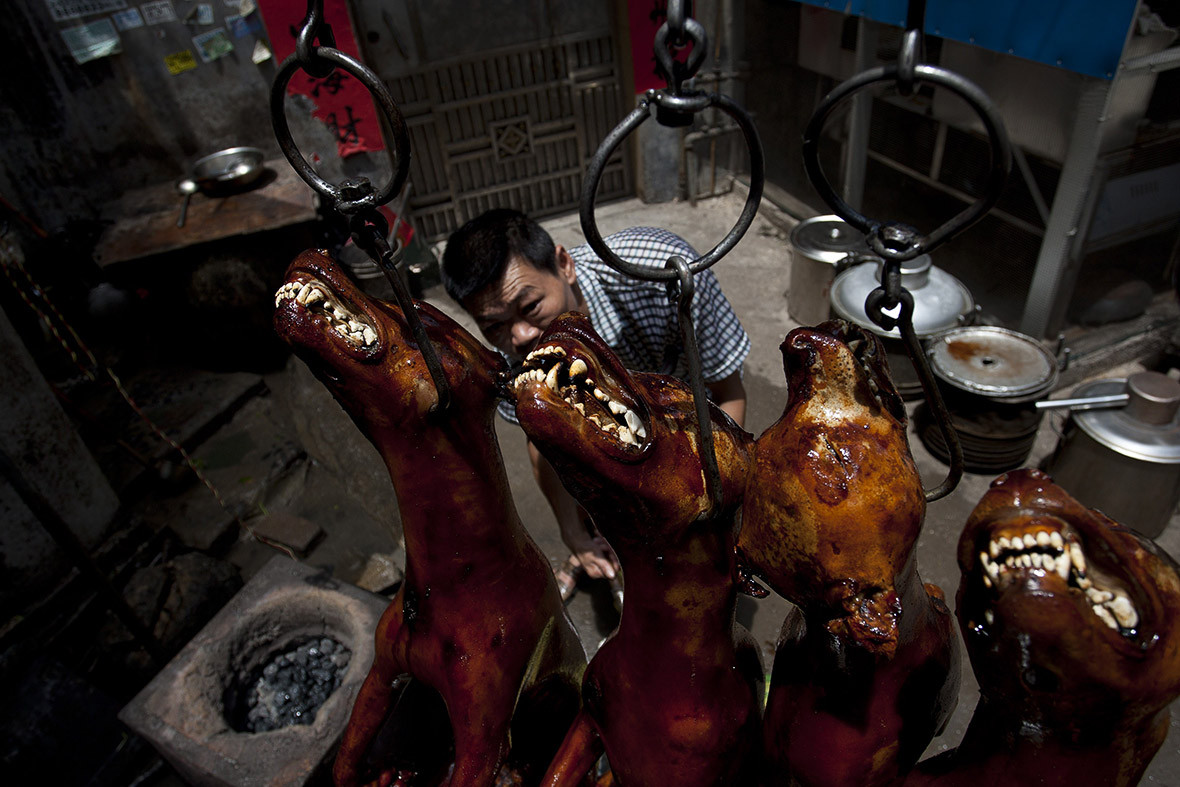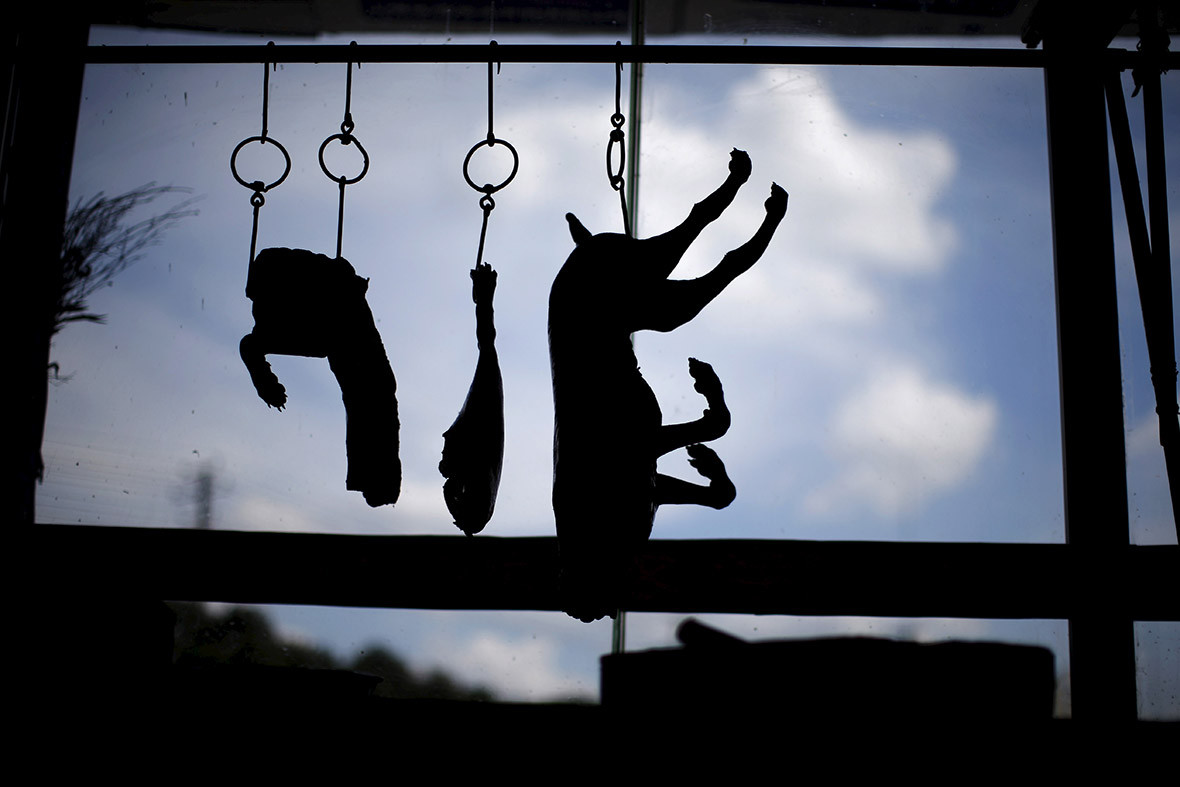 The city's dog market has become a site for clashes between supporters and opponents of the trade. In the sweltering heat, tempers can often flare.
Eating dog is good for your health at the hottest time of the year, say supporters, and it is just like any other meat. "There are all sorts of cultural norms about what you can eat, you eat turkey, so why are you trying to force us to not eat dog meat?" shouted one dog meat supporter.
"It's healthy, just like raising pigs or chickens, it's fine," said Teng Jianyi, as he tucked into a dog dish with some friends.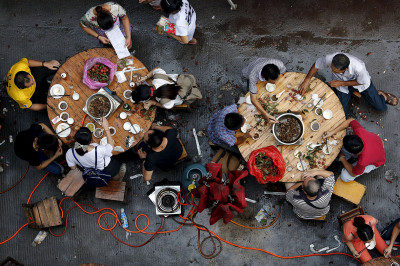 Celebrities such as British comedian Ricky Gervais and Brazilian supermodel Gisele Bundchen have called for an end to the festival, and more than one million people have signed an online petition protesting against it.
Some opponents of the festival take a more direct approach. In 2014, Yang Xiaoyun made the headlines after spending CN¥150,000 (£15,227, $24,160) to rescue around 350 dogs. Yang, who comes from northern China, returned in 2015 with funds raised from around the country, but she would not say exactly how much.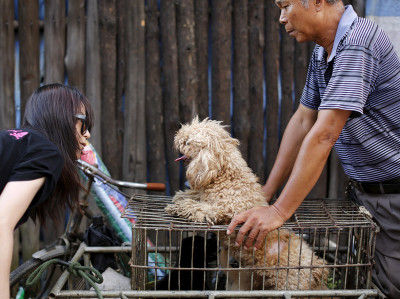 Humane Society International (HSI) and Chinese animal activist groups helped to save hundreds of dogs and cats by purchasing them from traders. HSI says the Chinese authorities are turning a blind eye to a dog meat trade that blatantly relies on criminal activity to sustain it – illegal slaughterhouses without licence to operate, and the stealing of pet cats and dogs from towns and cities. Many of the dogs rescued were still wearing their collars, they say.
Adam Parascandola of HSI said: "We've seen all manner of dog breeds coming in to the rescue shelters, some of them obviously someone's pet because they still have their collars on with their names. There are also a lot of cats and tiny kittens rescued. We know that these are only a small number compared to the thousands who have already suffered and died, but every life saved is precious."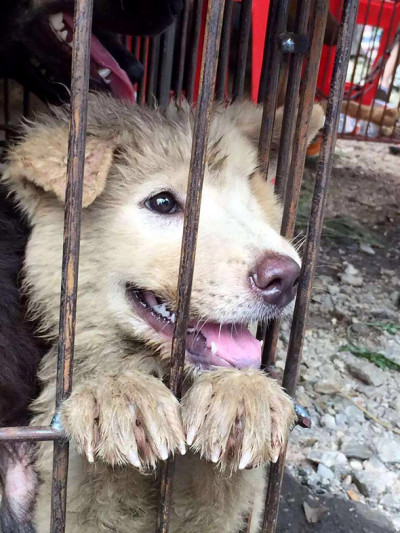 Many residents of Yulin vow to continue eating dog. "This is one of our traditions," said Liang Xiaoli, who had returned home especially for the festival. "They criticise us, saying we don't have compassion or humanity, but I think every person has different circumstances. You can't just lump all people together. For example, if I think eating pork is really brutal, then no one can eat pork. That's not on."
Dog is eaten in some parts of China but is not a common dish. Owning dogs as pets was discouraged under early Communist Party rule but has become increasingly popular among the Chinese public, especially the urban middle class.