A new campaign launched by the Humane Society International (HSI) is aiming to shut down China's controversial Yulin dog meat festival, 11 weeks before it takes place in June. A petition has been started with the hashtag #StopYulin, urging Chinese premier, Ji Xinping to end the festival which usually sees thousands of dogs slaughtered and eaten during the 10 days of celebrations.
HSI currently estimates that 300 dogs are killed for food in Yulin each day, with an estimated 10-20 million butchered for consumption in China each year. During the festival itself, which takes place from 21 June, around 10,000 - 15,000 dogs are estimated to be eaten. An online petition in the UK last year garnered over three million signatures against the festival.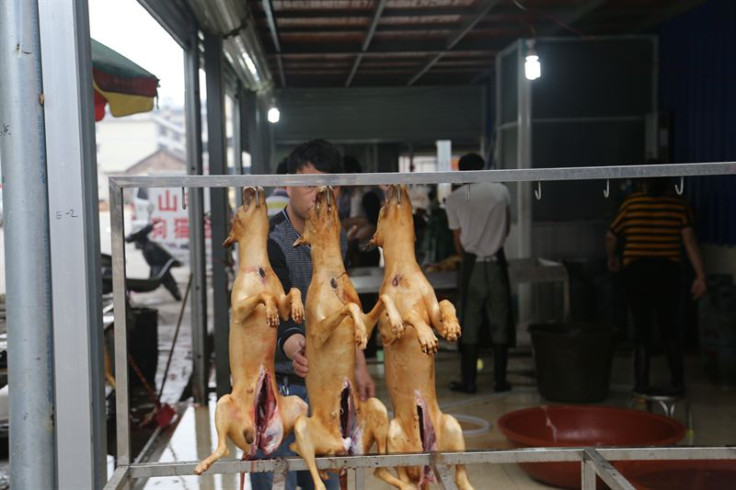 Ahead of this year's festival, the HSI's China Policy specialist Dr Peter Li travelled to Yulin and found "shocking evidence of dog and cat slaughter", according to the organisation. While in Yulin, the HSI visited three dog and cat slaughterhouses where it claimed some of the animals could be seen still wearing collars, which would confirm suggestions that pets are stolen as part of the trade.
The HSI also said they witnessed dogs being bludgeoned to death "in full view of their cage mates". Li described his visit as "harrowing": "The dogs and cats I saw were visibly traumatised, their spirits broken from their terrifying ordeal. It's hard to imagine their mental suffering, watching other dogs being killed, disembowelled and dismembered in front of them.
"It was like a scene from a nightmare that will haunt me forever. It shocked me to see how close these awful scenes are to local schools, with a high risk of young children being exposed to sounds and sights of extreme animal suffering.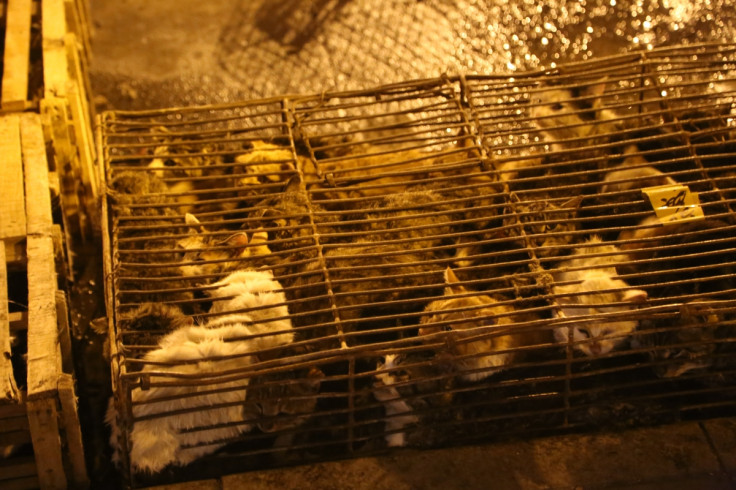 "And it is apparent from the volume of dogs, and animals wearing pet collars, that Yulin remains a hub for dog and cat theft. It is astonishing that this illegal and cruel trade is tolerated, and so HSI is joining hands with our Chinese animal group partners to urge the Chinese government to crack down on the trade in time to halt the Yulin festival once and for all."
During the festival, dog meat and lychees are eaten to mark the summer solstice. Dog meat sellers in Yulin say that the animals are slaughtered humanely but activists dispute this. The tradition is believed to ward off the heat of the summer.