Pho & Bun: A fine meal to pop in for - with a cocktail twist - in London's Soho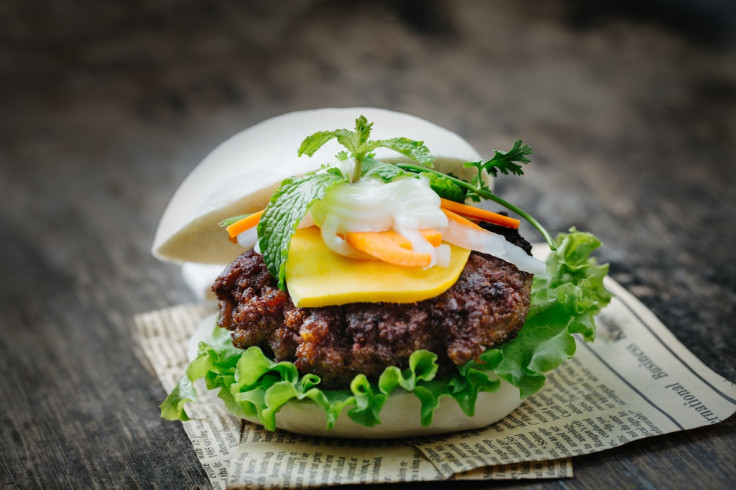 Pho & Bun is the second restaurant from Andy Le, who also owns Viet Eat in central London. Opened in October 2015, Pho & Bun further capitalises on the growing popularity of Vietnamese food that's been giving Viet Eat success since 2013. And its first six months don't seem to have been quiet, as the restaurant certainly isn't...
The street outside is perennially busy, as is the main floor of Pho & Bun. Typically a busy restaurant is a good sign, but this is Shaftesbury Avenue, right on the dividing line between Chinatown and Soho: everywhere is busy.
Squeeze past at least two people to get to your table, apologising profusely. You may need to wave down a server. The turnover looks quick, it's a fast-paced place – people are stopping over before a theatre nearby or before a cocktail around a corner. Saying that, the two girls sat in the corner slowly sipping their bowls of pho stayed for the entirety of our meal and beyond – both happily chatting while no one bothered them.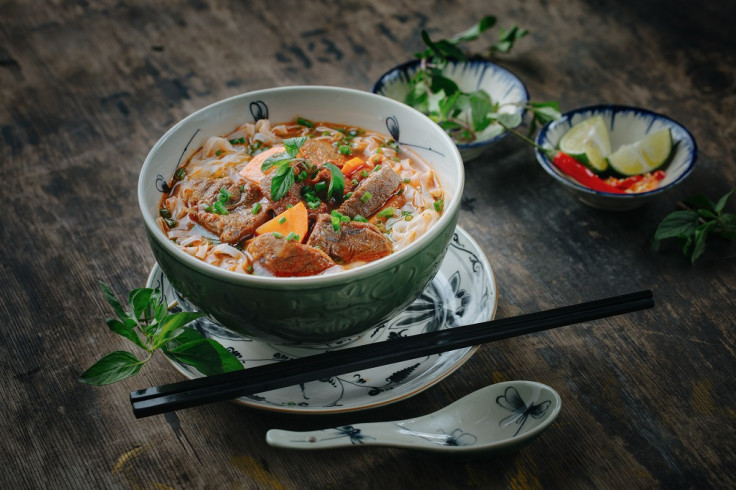 London is overflowing with Vietnamese restaurants, to the benefit of Viet-food fans all over the city – but Pho & Bun is trying to add something new: its eponymous bun. Not just the celebrated steamed bun, but a steamed-bun burger. Heavens. We'll get to that.
The wokked chilli salt-and-pepper squid (Mực rang muối) was too salty. Not just a bit too salty, but on the limits of being too salty to eat. Even if you add salt to every dish before trying it (you know who you are), this is a bit much. The crispy spring-roll pork and crab (nem cua bể) didn't have as much flavour as expected, but were fine with the Vietnamese dipping sauce.
When it comes to the steamed-bun burgers, be ready to make a mess. Best-case scenario: take a friend who doesn't mind wiping your face with a napkin. The steamed-bun BBQ honey pork burger (Bánh bao kẹp thịt lợn nướng) was too big too eat, like any good burger should be, and once you've squished it down enough to fit in your mouth, the steamed bun sticks to your teeth, getting in every groove. The meat tastes great, though, and the sauces that go along with the burgers are creamy and delicious. The beef burger (Bánh bao kẹp thịt bò nướng) on the other side of the table was equally sticky but the meat again was flavoursome, with extra props to the smoky mayo that goes along with it.
Address: 76 Shaftesbury Avenue, London W1D 6ND, UK

Opening times: Monday to Thursday 12pm-10:30pm, Friday and Saturday 12pm-11pm, Sunday: 12pm-10pm

Telephone: 020 7287 3528

Website: vieteat.co.uk/pho-bun

Menus: Click here

Prices: Starters and burgers for two, plus two beers = £33.70
The bun was interesting, but it's a question whether it really added anything to the combination; the same burger with a normal bun might have been better, but it just gives it a Vietnamese spin. We didn't try the pho that makes up the first half of the restaurant's name but the people around didn't seem to complain, and the two girls in the corner savoured theirs.
A surprising moment in the evening was the cocktails. Where fast-paced places often make their drinks as fruity as possible, Pho & Bun kept a boozy undertone that made the drink so much better. The lychee martinis happily saw us through the first part of the evening; the imported Saigon beer helped us to the end.
A fine meal to pop in for on the way to somewhere else. Soho's pubs and bars are an obvious next stop but, saying that, you might even consider pubbing before dinner – the heavy burger and salty squid would definitely satisfy a craving after a few pints.
NOTE: James Tennent's meal was courtesy of Samphire Communications
© Copyright IBTimes 2023. All rights reserved.