China has lashed out at Pentagon chief James Mattis over criticism that Beijing is militarising man-made islands in the South China Sea, calling them "irresponsible remarks".
The US defence secretary accused Beijing of having contempt of other nations' interests as well as disregard for international laws. He said Washington would not accept China placing weapons or other military assets in the hotly contested waters.
Mattis' comments came during the weekend at the annual Shangri-La Dialogue, a security conference, in Singapore.
Without directly naming the US, China's foreign ministry spokeswoman Hua Chunying said late on Sunday (4 June) that countries outside the territorial dispute in the South China Sea have been "bent on going against the trend, making repeated erroneous remarks, ignoring the facts and confusing black from white with entirely ulterior motives."
"China is resolutely opposed to this and urges the concerned parties to stop issuing irresponsible remarks and fully respect the efforts of the countries in the region to maintain peace and stability in the South China Sea and play a constructive role in this regard," she added.
Hua said that China has been constructing facilities on the artificial islands like the Spratly groups only to improve working conditions for people stationed there while maintaining sovereignty.
China, which claims most of the South China Sea islands, has long blamed the US of deliberately raising tensions in the region by conducting freedom-of-navigation operations. However, Washington says that it sails in the sea to ensure access to key shipping and air routes while also aiming to show support for free passage to vessels in the international waters.
While Beijing has respected freedom of navigation, it strongly opposes any show of military force in the contested waterway that would threaten China's maritime security, Hua said.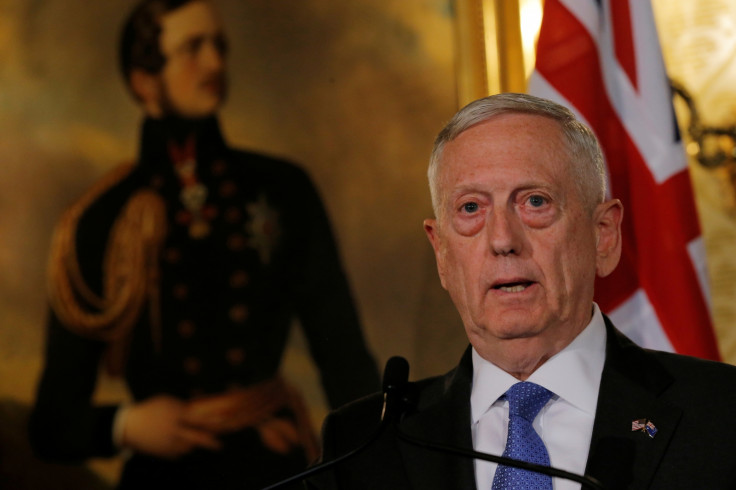 Although Mattis criticised Beijing's activities in the South China Sea, he lauded the country's efforts in countering North Korea's nuclear and missile programmes.
Speaking at the forum in Singapore on Saturday, the US defence chief also stated that the danger from Pyongyang and its augmented pace of pursuing nuclear missile programmes was "clear and present".