Pentagon chief James Mattis has warned Beijing against its continued "indisputable militarisation" of man-made islands in the disputed South China Sea. At the same time, he praised China's attempts to rein in an increasingly belligerent North Korea, in what appears as a strategy by the administration of US President Donald Trump to strike a balance in ties with Beijing.
While the US is eager to work with China to deal with North Korea, Mattis said his country cannot accept China placing weapons or other military assets in the hotly contested waters.
"We oppose countries militarising artificial islands and enforcing excessive maritime claims," Mattis said on Saturday (3 June) while speaking at the annual Shangri-La Dialogue forum, a security conference, in Singapore.
"We cannot and will not accept unilateral, coercive changes to the status quo."
He added that such moves by China would undermine regional stability.
US officials have often reiterated America's interest in the South China Sea through freedom of navigation operations, although the country is not a claimant in the territorial dispute there.
Secretary of State Rex Tillerson during his confirmation hearing earlier this year said he would stop China from accessing the disputed islands in the international waters, which is a key shipping route.
China, however, warned that such actions would "end in disaster" as it remained firm to defend its rights in the region.
But as the US seeks to ease tensions in the Asia-Pacific region and in the Korean peninsula, Mattis also struck an affirmative note on the Sino-US ties.
"While competition between the US and China, the world's two largest economies, is bound to occur, conflict is not inevitable," he said.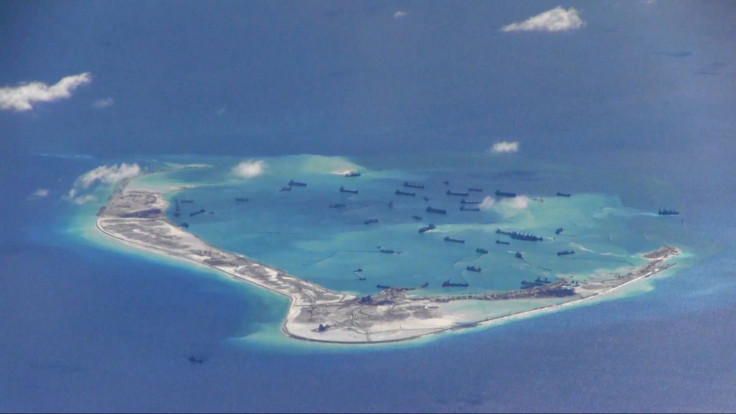 'Clear and present' North Korea danger
Speaking at the forum, the defence chief also stated that the danger from Pyongyang and its augmented pace of pursuing nuclear missile programmes was "clear and present".
He added that the US encourages Beijing to do move to put new diplomatic and economic pressure on North Korea.
"The Trump administration is encouraged by China's renewed commitment to work with the international community toward denuclearisation. Ultimately, we believe China will come to recognise North Korea as a strategic liability, not an asset," Mattis said.
His remarks came shortly after the UN Security Council voted to expand targeted sanctions against North Korea. After weeks of negotiations between the US and China, the 15-member council unanimously agreed to back the sanctions, which were taken in response to a series of missiles tests conducted by North Korea since the start of the year.