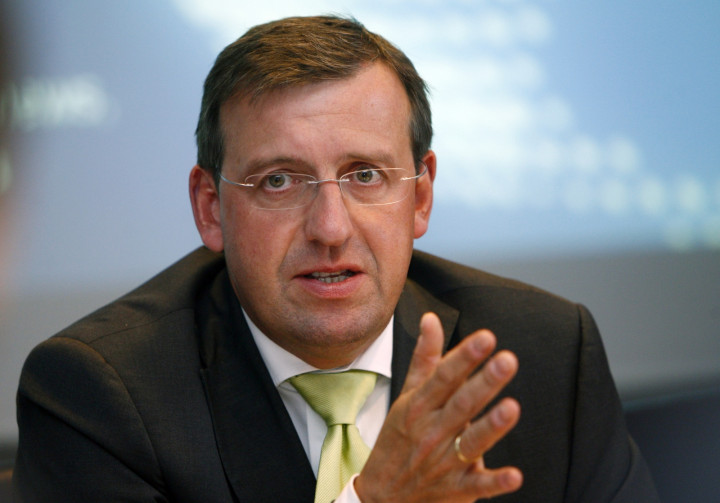 China has reportedly suggested that three German auto parts makers form joint ventures with local peers to continue their operations in the country, according to the German newspaper Stuttgarter Zeitung.
Stefan Wolf, the CEO of auto parts maker ElringKlinger, told the newspaper that China notified several German auto parts suppliers that they are no longer allowed to operate independently as local units, and their only option is to create joint ventures with local manufacturers.
Wolf noted that his company has not been asked to do so, adding that he knows three German companies facing such demand from China.
"If that were to happen, it would be an attack on intellectual property. 50 percent of the company is being taken away - this, effectively, is expropriation," Wolf said.
"I believe this is an attempt to make up leeway in terms of know-how and innovation."
German auto parts maker Robert Bosch GmbH's China unit confirmed to Reuters that it has not received any notification from Chinese authorities.
"We believe that foreign investment will continue to play a vital role in China's economic development and foresee improving investment environment of fairness and open competition in China," Bosch said in an e-mailed statement to the news agency.
The development suggests that China is looking to change its foreign investment rules in the automotive sector, as it is concerned about price manipulation in the industry.
As per current rules, foreign automakers must form joint ventures in China to produce cars locally, but overseas auto parts makers are not subject to such ownership requirements.
China's National Development and Reform Commission (NDRC), the country's price regulator, earlier said it was probing more than 1,000 domestic and foreign firms in the auto sector over monopolistic practices.
The NDRC earlier levied a record 1.24bn yuan ($200m, €150m, £120m) fine on eight Japanese auto parts makers and four bearings manufacturers for their alleged collusive behaviour. The amount is almost double the 670m yuan fine imposed on six baby food makers in 2013.
Mercedes-Benz, owned by Germany's Daimler AG, had reportedly been found guilty of breaking anti-monopoly laws in China by manipulating prices for after-sales services in the country.
The local price regulator in central China's Hubei province earlier announced a combined fine of 1.6m yuan for four BMW dealers in the province, who were found to have formed a price alliance.
The NDRC had earlier alleged that it found similar monopolistic practices at Chrysler and Audi.