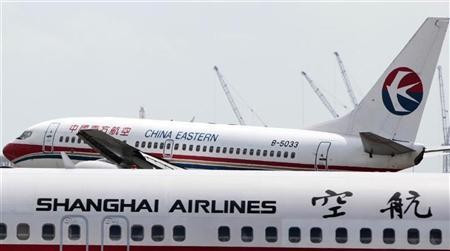 The rising number of misbehaving Chinese airline passengers has now forced the authorities to push forward stiffer penalties in a bid to curb disruption to air travel due to the unruly behaviour of passengers, both on the aircraft and at airports.
China's Civil Aviation Administration has listed more than 10 different types of behaviour that will now be subject to penalties of up to 50,000 yuan (£5,800). The administration posted the proposal on its website and is now seeking public opinion. It is the first time in two decades that China is seeking to revise its rules on disruptive behaviour by airline passengers.
The South China Morning Post noted that the country's aviation industry has grown at double-digit rates over the past five years, carrying over 436 million passengers in 2015, up 11.3% from the previous year. Of the total 42 million were on flights overseas.
The surge in air travel has also attracted bad press as the behaviour of some passengers at airports and mid-flight drew negative exposure from both at home and abroad.
Previous altercations
In June this year, two economy-class ticket holders on a Hainan Airlines flight occupied first class seats and refused to leave or pay the price difference before the plane took off. A scuffle with cabin crew members ensued, resulting in four airline crew and a security officer being injured.
In November 2015, a man scolded and physically assaulted crew members on a flight from Beijing to Dalian, in Liaoning province, after he was told to switch off his phone on the aircraft.