Chinese Delegates Sleep at Discussion on Police Powers [PHOTOS]
Discussions and deliberations abound at the 11th National committee of the Chinese People's Political Consultative Conference (CPPCC), which started on 3 March, 2012 in Beijing.
Nearly 3,000 delegates are attending the 10-day event, where different pieces of legislation are discussed in detail which may sometimes leave the delegates in deep sleep.
On Thursday, China's parliament unveiled legislation to harden police powers to hold dissidents and other suspects of state security crimes.
Take a look at the Chinese delegates, dozing off during a discussion of the criminal procedural law at the second plenary meeting of the National People's Congress at the Great Hall of the People in Beijing: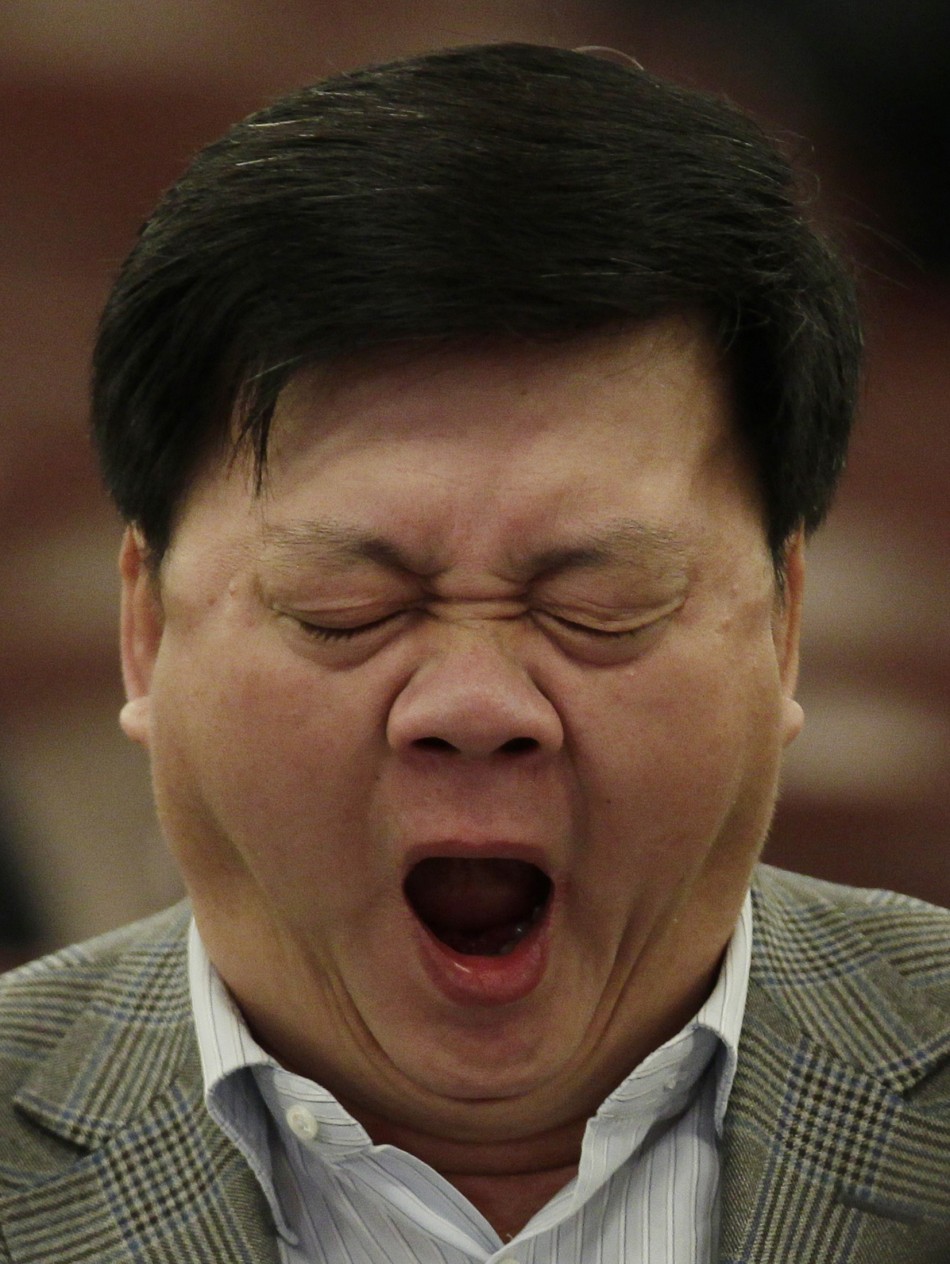 © Copyright IBTimes 2023. All rights reserved.