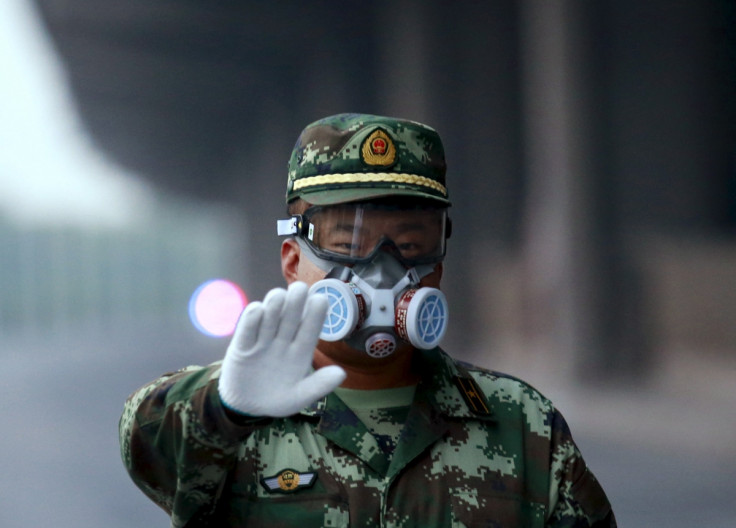 Nine people are in critical condition and more than 190 are hurt after students inhaled smoke and toxic fumes used to simulate accident conditions at a school in north-west China. More than 400 pupils at the middle school in Gansu province's Tianshui city participated in the fire and air raid drill on Friday, 18 September.
Emergency evacuation, the use of drones and the handling of dangerous chemicals were included in the exercise. The artificially generated smoke intensified, becoming out of control, Xinhua news agency reported. "Many students began to cough and vomit after inhaling the smoke," state media quoted the local government as saying.
Officials could not be reached for comment on Sunday and the report did not give specific information about what type of smoke was used. Tianshui is the second-largest city in the People's Republic of China's Gansu province, with a population of around 3,500,000.
Several areas across China, including the capital Beijing and Shanghai, sounded air raid sirens on Saturday in pre-announced drills, according to state media aimed at educating people about national defence with one academic linking the exercise to the 70th anniversary of the end of the Second World War, state media said.
China: unhealthy and no safety
The recent blast in Tianjin port and other Chinese chemical plant accidents have intensified the need for China to overhaul its safety regulations, according to Scientific American. China's top safety official, Yang Dongliang, director of the State Administration of Work Safety and former vice-mayor of Tianjin, was sacked is now a suspect in a corruption investigation.
A fire broke out at a building block in Ningde, East China's Fujian province, on Wednesday 16 September, trapping more than 100 children. All the children were rescued safely and injured children were transported to hospital, according to the official account of Fujian Public security fire brigade on Sina Weibo, China's micro-blogging platform.