China is considering additional changes to its family planning laws after an initial relaxation in the "one child policy" failed to encourage more babies being born, Premier Li Keqiang said on Sunday (15 March).
Strict family planning rules were imposed by the ruling Communist Party in the late 1970s to limit population growth in China with most couples being forced to have only one child.
While the strict rules have sparked major criticism, officials had previously argued the laws were a major factor in China's rising prosperity.
Officials had declared the family planning laws as being a "fundamental national strategy" that cannot be "shaken".
An ageing population and a shrinking labour force has now forced officials to rethink the family planning laws.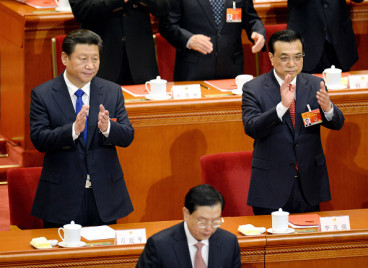 Speaking to reporters, Li said Beijing will analyze "China's economic and social development situation" before setting new regulations.
"Both the pros and cons will be weighed," said Li adding that, "improvements, adjustments" will be in accordance with legal procedures.
The discussion came as Li met with journalists at Beijing's Great Hall of the People, where questions are known to have been submitted in advance.
In late 2013, couples where at least one parent was an only child were allowed to have two children, however the changes failed to boost the country's birth rate.
Senior official Liu Binjie said earlier last week that China is reviewing the 2013 change after evidence revealed only 470,000 babies were born as a result.
Experts last month even suggested implementing a mandatory two-child policy in a bid to boost the birth rate in China.
The controversial one child policy has also been a major factor behind the severe gender imbalance in China with a traditional preference for sons.
As many as 116 boys were born for every 100 girls in China in 2014 alone, reported AFP News.