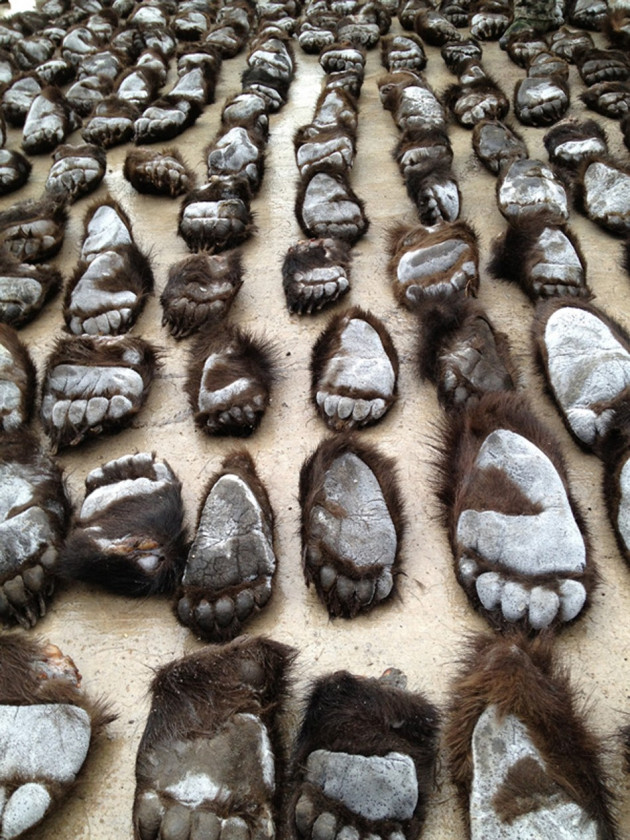 Authorities in China have seized 213 bear paws after finding them buried in the tyres of a Russian passenger van attempting to enter the country.
In the biggest bear paw smuggling case China has ever seen, two Russian suspects were detained by customs police in Manzhouli, the Inner Mongolia Autonomous Region.
Police said the two suspects looked suspicious during customs checks, so decided to check the van. The paws had been stuffed inside the wheels and the spare tyre when they were found on 22 May.
The paws are believed to have come from brown bears, which are protected under Chinese law.
In Russia, bear paws are worth around 2,000 Russian Rubles (£40) per kilo, but their value in China is around 5,000 Yuan (£520).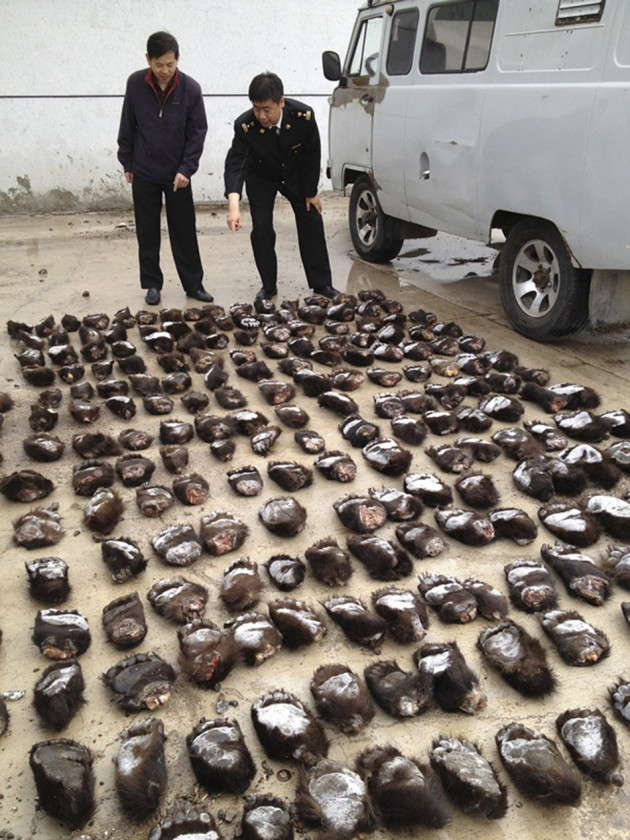 Demand for bear paws is high in China, with many believing they have a high nutritional value and others using them to treat rheumatism in traditional medicine.
Zhang Xiaohai, director of China's external affairs office for the Animals Asia Foundation, told the Global Times: "The demand is huge because more people can afford them and the country has the tradition to treat bear paw as a rare ingredient for cuisine or as an expensive present.
"Bear farms in China exacerbate the situation as they also sell paws illegally which stimulates the growing trade."
In 2008, six people from China and Russia were charged with trafficking after being found with 480 bear paws while travelling through Primorye in Russia to China.
The most prominent members of the group were sentenced to eight years in jail.