Chinese state-media has lashed out at India over the Dalai Lama's recent visit to the disputed northeastern Indian state of Arunachal Pradesh. The Global Times in an editorial published on Friday (21 April) warned New Delhi that it would pay "dearly" for escalating tensions with Beijing over its territorial dispute.
The fresh attack on India comes days after China standardised the names of six places in Arunachal Pradesh, which Beijing refers to as "South Tibet". Beijing is now believed to have reaffirmed its territorial sovereignty in the region.
However, New Delhi dismissed the renaming of the cities and stressed that "every inch" of Arunachal Pradesh belonged to India.
Meanwhile, the editorial noted that India should realise that China standardised the names of the places so that New Delhi stops using the Dalai Lama to claim its stake on the territory. "If India wants to continue this petty game, it will only end up in paying dearly for it," the editorial read.
Arunachal Pradesh shares its border with Tibet, which China has claimed as its own territory. Beijing has long feared that the Dalai Lama's visit to the state would further encourage Tibetans to seek independence from China.
In early April, the Buddhist leader visited the disputed border region of Tawang as part of a 10-day visit to the state. China's foreign ministry and state media repeatedly voiced warned against the Dalai Lama making the trip and said that it would seriously damage relations between India and China.
In the editorial, the writer Ai Jun said, accused India of using the Dalai Lama as a "toolbox against China" and called the move a "trick played by New Delhi lately".
The article also stated that China was more powerful compared to India and that it need not sit on the negotiating table to settle the territorial dispute with New Delhi.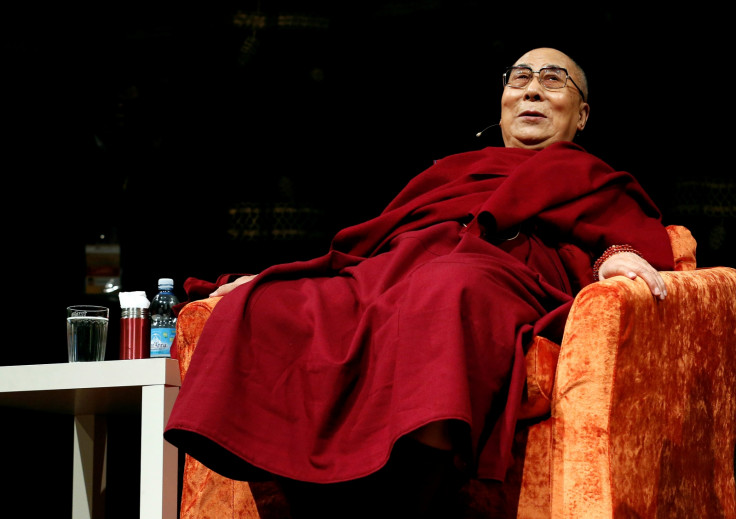 Both countries have been negotiating to resolve the territorial dispute over the 3,488km border for more than 20 years, but have not come to an agreement.
The editorial went on to claim that China had been making efforts to resolve the border row and accused India of increasing migration to the disputed region. It said that India has not only increased its military constructions in the area, but it also named the region as Arunachal Pradesh in 1987.
According to reports, the border between the two countries was demarcated by the "McMahon Line" in early 1900s via a treaty called the Simla Accord signed between British India and Tibetan authorities, however, China has said that the treaty was illegal.