The Catholic Church in China is being advised to set up an administration that is independent of Vatican control. A senior Communist Party official opined that Catholics in the country should combine patriotism with affection for the church.
Catholics should "run their church independently and better integrate it into society", senior Communist party leader Yu Zhengsheng told the government-approved Chinese Patriotic Catholic Association and Bishops Conference of Catholic Church of China.
"The church should adhere to the principles of self-administration, run religious affairs independently and guide believers to adhere to the Sinicisation path of the religion," he added, according to state run media Xinhua.
Under the concept of Sinicisation, the government would prefer that the local church have greater autonomy, especially in deciding appointments of clergy. China says bishops must be named by the local Chinese Catholic community and has refused to accept the authority of the Pope. It believes that as the head of a foreign state, the Holy See has no right to interfere in local matters.
The Vatican has been attempting to improve relations with the church in China after a schism over Catholics loyal to the Holy See and those in support of the communist government-controlled church.
Earlier this week, Wang Zuoan, head of the State Administration for Religious Affairs expressed a sentiment similar to that of Yu. He indicated that China's church should "lead Catholic personnel and followers in line with the CPC [Communist Party of China] Central Committee, with Chinese President Xi Jinping as the core".
Despite statements on both sides regarding hopes of improved relations, talks reached a road block earlier this month when Lei Shiyin, a government-supported bishop was allowed to take part in the ordination of new bishops, despite being excommunicated by the Vatican.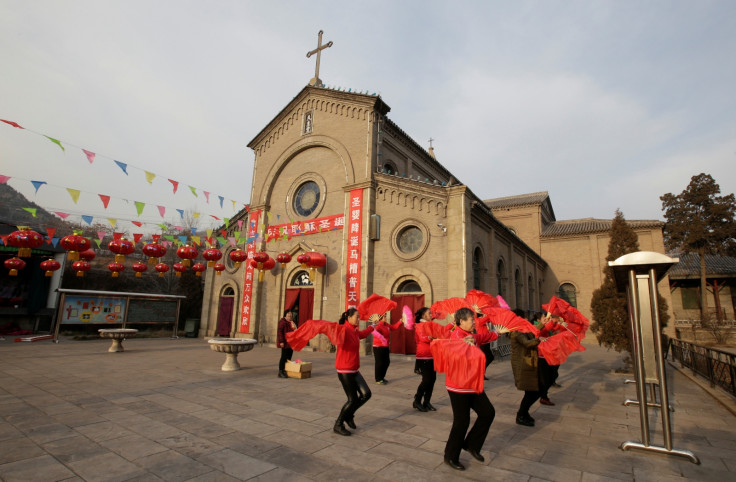 Following the conclusion of the ninth congress of the Chinese Catholic Representatives held from Tuesday to Thursday in Beijing, the participating groups released a joint statement expressing support for China and vowed to uphold the principle of independence and self-governance.
"Sticking to the principle of independence and self-governance as well as a system of national congresses embodies the self-esteem and confidence of the Catholic Church in China. They are the foundation of the church's existence," the statement read, as reported by Global Times.