Between January and August 2016, at least 199 people have died as a result of chemical-related accidents in China, a new Greenpeace report has stated. This amounts to at least one death or injury every 10 hours.
In the first eight months of the year, China reportedly had 232 chemical accidents, which caused a total of 400 injuries alongside the deaths. Greenpeace is now urging the Chinese government to "radically overhaul" the way they handle their chemical industry, which they have concluded is "appallingly under-regulated".
Cheng Qian, a campaigner for Greenpeace, said: "Chemical accidents are so frequent in China that they have become a routine occurrence. The reality is, China's chemicals management system is dangerously lax – a fact that becomes even more alarming once you consider the size and scale of the country's chemicals industry."
Greenpeace's latest research comes days after four people were killed in an explosion at a facility run by Wanhua Chemical Group Co Ltd. According to Reuters, China has been struggling to enforce the country's rules on acquiring, producing and storing dangerous chemicals, with many protesting that the rules published in 2011 are now inadequate.
In 2015, 165 people were killed in the northern city of Tianjin during a series of explosions at a chemical warehouse. At the time, authorities said that hazardous material had been stored in the warehouse illegally and detained 49 people in connection with the incident. The respective firm, Tianjin Ruihai International Logistics, was accused of handling dangerous chemicals without a proper license.
China is thought to be the world's biggest consumer and manufacturer of chemicals, with more than 25,000 large-scale chemical companies that use more than 45,000 types of chemicals. However, Greenpeace notes that information on the industry is "frustratingly sparse", which led them to produce their latest research on the issue.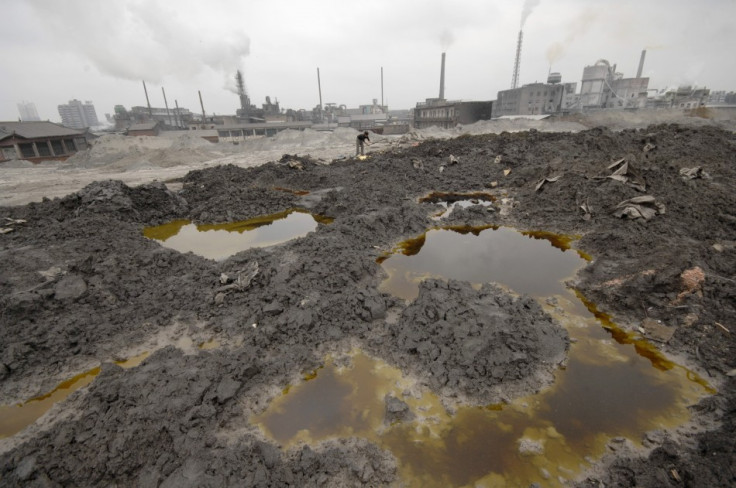 Qian said: "Time and time again, when examining China's chemicals industry, one problem has consistently appeared: a glaring lack of transparency. No information on the locations of chemicals facilities has been made public for five years. As it stands, people have no way of knowing whether they are living and working in close proximity with dangerous chemicals facilities."
Research has revealed that many of China's chemical facilities are in areas with the highest population density. Greenpeace are now launching a chemicals mapping system in China, which will allow the public to contribute and scrutinize information on where chemical facilities are in their areas.
"We can start to fill in the information gaps and fully understand the true extent of China's chemical problem and move towards a safe future," said Qian. "Change needs to happen and it needs to happen fast."